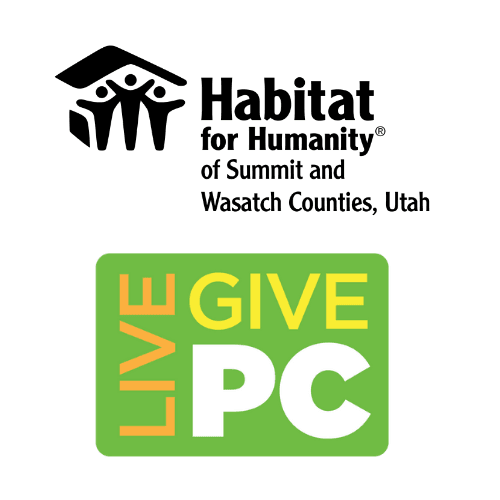 Thank you to everyone who donated to Habitat for Humanity of Summit and Wasatch Counties during Live PC Give PC! We raise more than $27,000 - which is a LPCGPC record!
All the money we raised will go toward building more homes with affordable mortgages. We are actively building 14 townhome units for 14 families working within our community to move in to over the next few years. Your support is helping families create safe, stable homes for themselves!
A special thank you to the Promontory Foundation for providing a $10,000 matching grant. Promontory Foundation has always been a generous supporter of Habitat and we appreciate partnering with them.
Thank you again, so much!