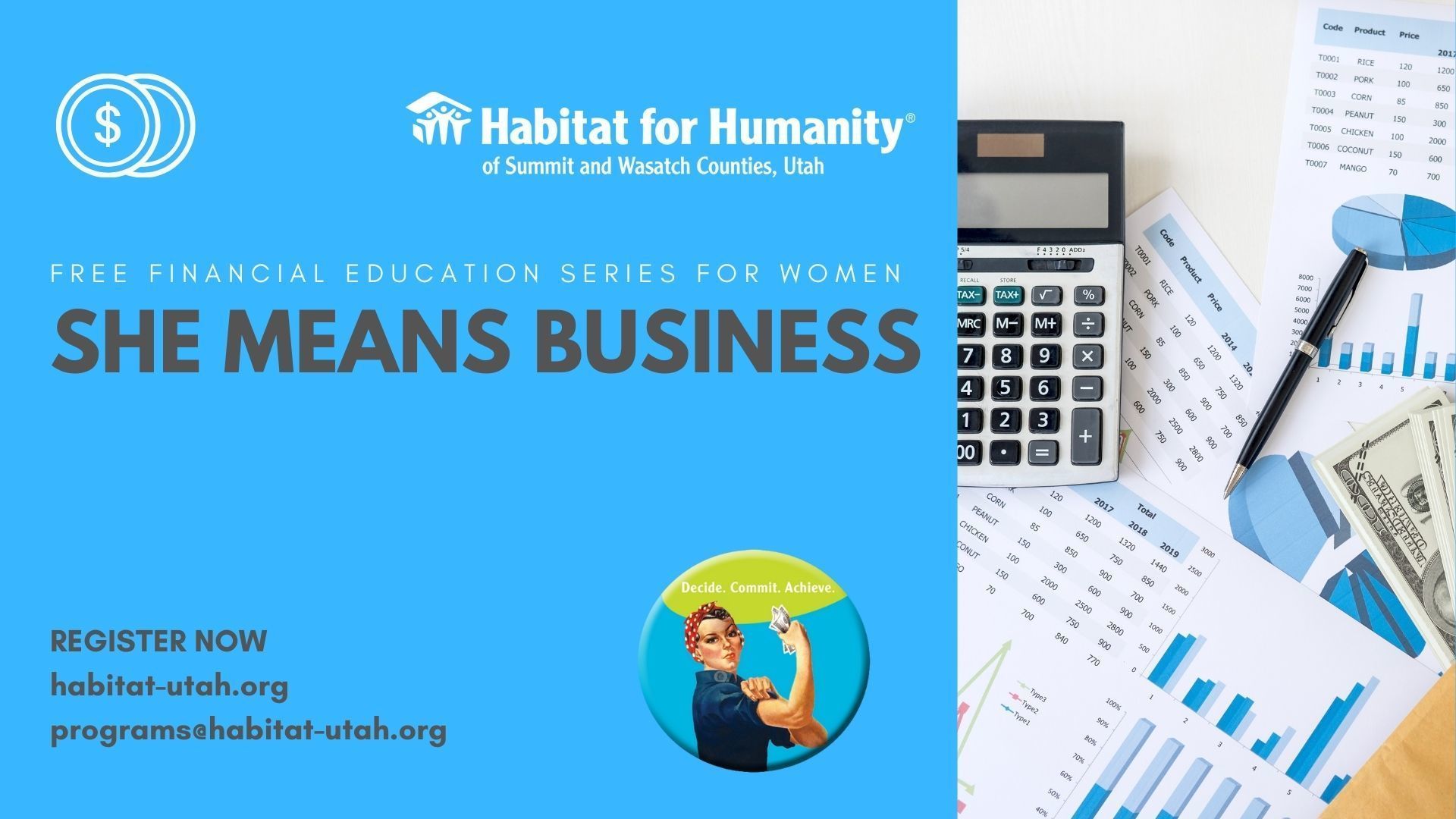 Do you struggle to budget and save? Do you have a negative relationship with money? Do you have goals of financial stability and home ownership?
Become your own financial champion.
Join us to learn effective skills and strategies for success at She Means Business!, a 5-week education course.

Sessions will be held every Wednesday evening at 5:30pm-7:30pm from September 28 through October 26 at Kiln in New Park. Dinner will be provided for participants at no cost.
Session topics include:

• Your Money Story & The Power of Intention

• Starting with the Basics - Budgeting, Savings, and Financial Goals

• The Ins and Outs of Credit & the Mortgage Process

• The Basics of Investing, Insurance & Local Affordable Housing

• Visioning & Goal-Setting
We have sourced a handful of knowledgeable women from around Summit and Wasatch County to share their industry expertise. Don't miss out on this incredible opportunity to receive this valuable information at no cost to you.
Space is limited - register now! If you experience any challenges with registration, please send an email to programs@habitat-utah.org or call Meagan at 435-658-1400 x1005.
Thank you to our partners and volunteer experts.