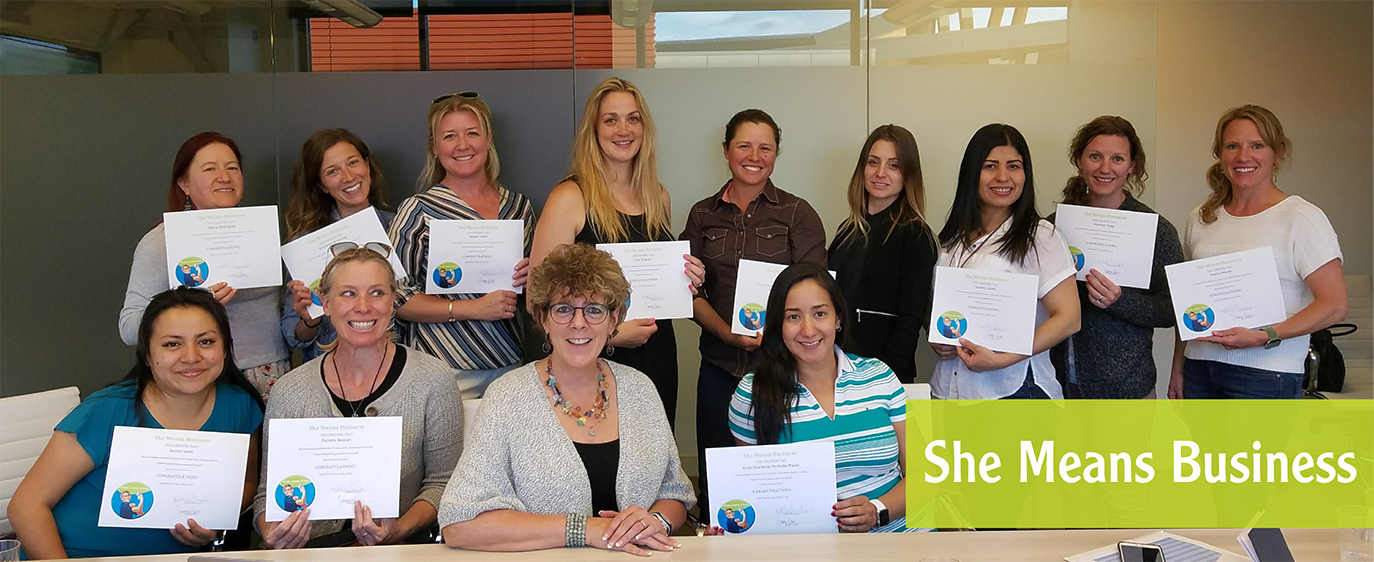 We are thrilled to announce the completion of the spring financial literacy workshop series – "She Means Business." The 8-week course is made possible by your generous donations, sponsorships, and in partnership with local women in business who volunteer their time teaching about the financial topics they specialize in. This session these wonderful partners include Kathleen Barlow, Kristal Bowman-Carter, Lindsey Powers and Temple E. Smith. Participants learned about financial concepts including budgeting, saving, credit, planning for retirement, mortgages and home purchases.
Kathleen Barlow, a Financial Advisor with Raymond James, co-developed the program with Habitat staff in response to the disproportionate poverty levels in single women, especially single parents and elderly. Executive Director, Shellie Barrus explains, "When we examined the census results, we realized that a surprising number of women in our community were being thrown into poverty when their lives took an unforeseen turn, whether it was a divorce or the death of a partner. It was such a diversion from the general perception around wealth in our area. Our goal is to teach women to plan and prepare for any situation."
The results from our workshop series have been tremendous, and we anticipate the same from the most recent session. 30% of the participants from our 2017 series have since purchased homes and 100% of our previous participants reported the following:
Improved knowledge about budgeting, saving and investing;
Better understanding of mortgages and the home buying process;
Improved knowledge about planning for retirement;
Increased access to tools and resources for improving financial health.
The improved knowledge and skills result in changes beyond the individual students, and can benefit their families for generations. Lindsey Powers, a Branch Manager for America First Credit Union in Park City, says "As a volunteer, I have seen first-hand the impact of Habitat's education and advocacy work." It is easy to see how financial stability can result in improved health, education and wealth outcomes. We look forward to continuing to grow this program, and making a deep and lasting impact on the hard-working women in our community.
Learn more about Habitat's Programs and Services.