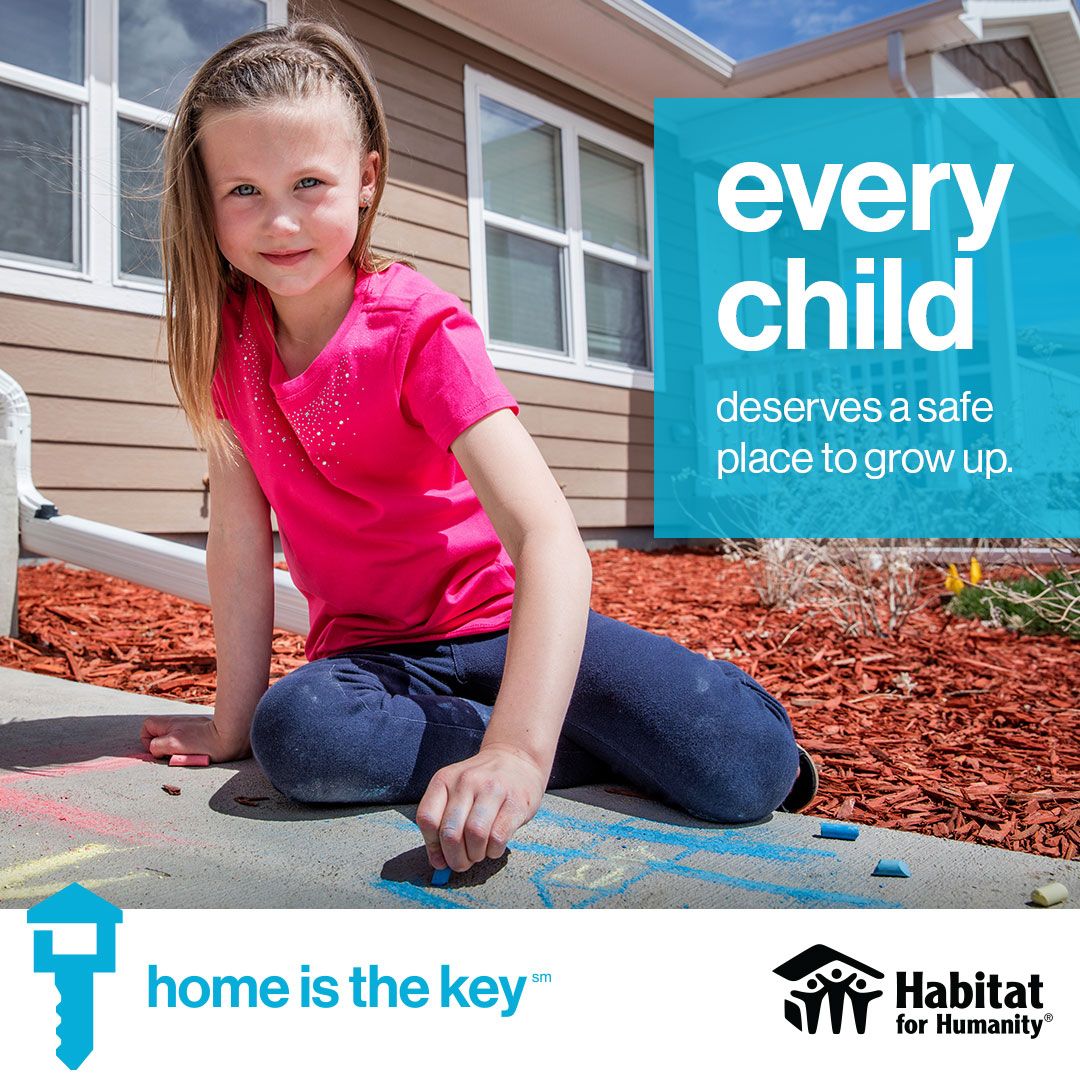 We believe that home is the foundation  for our lives, and it should provide an atmosphere of contentment and calm where individuals can thrive. Everyone deserves a safe, affordable place to call home.
Yet for many families in the United States, the concept of home seems out of reach. Often, this is a result of families living in inadequate conditions or paying rent beyond their means. Home has become a place families need to escape from, rather than escape to.
When we join together to provide access to decent housing opportunities, the effects can be felt across entire communities. After all, it takes a thriving community of people to build thriving neighborhoods. You are touching the lives of real people working toward strength, stability and self-reliance.
Throughout the month of April, Habitat will be highlighting the need for affordable housing and raise funds to make lasting change in our community. Your donation today will help us to unlock the future for local families in our community.
How Can You Get Involved?
Click Here to Donate Now – Your donation today will help us to unlock the future for families in your community.
Use the #HomeIsTheKey. Join us on social media and together spread the importance of affordable housing.
Shop at the ReStore and donate at the register – your donation will be displayed in the store.