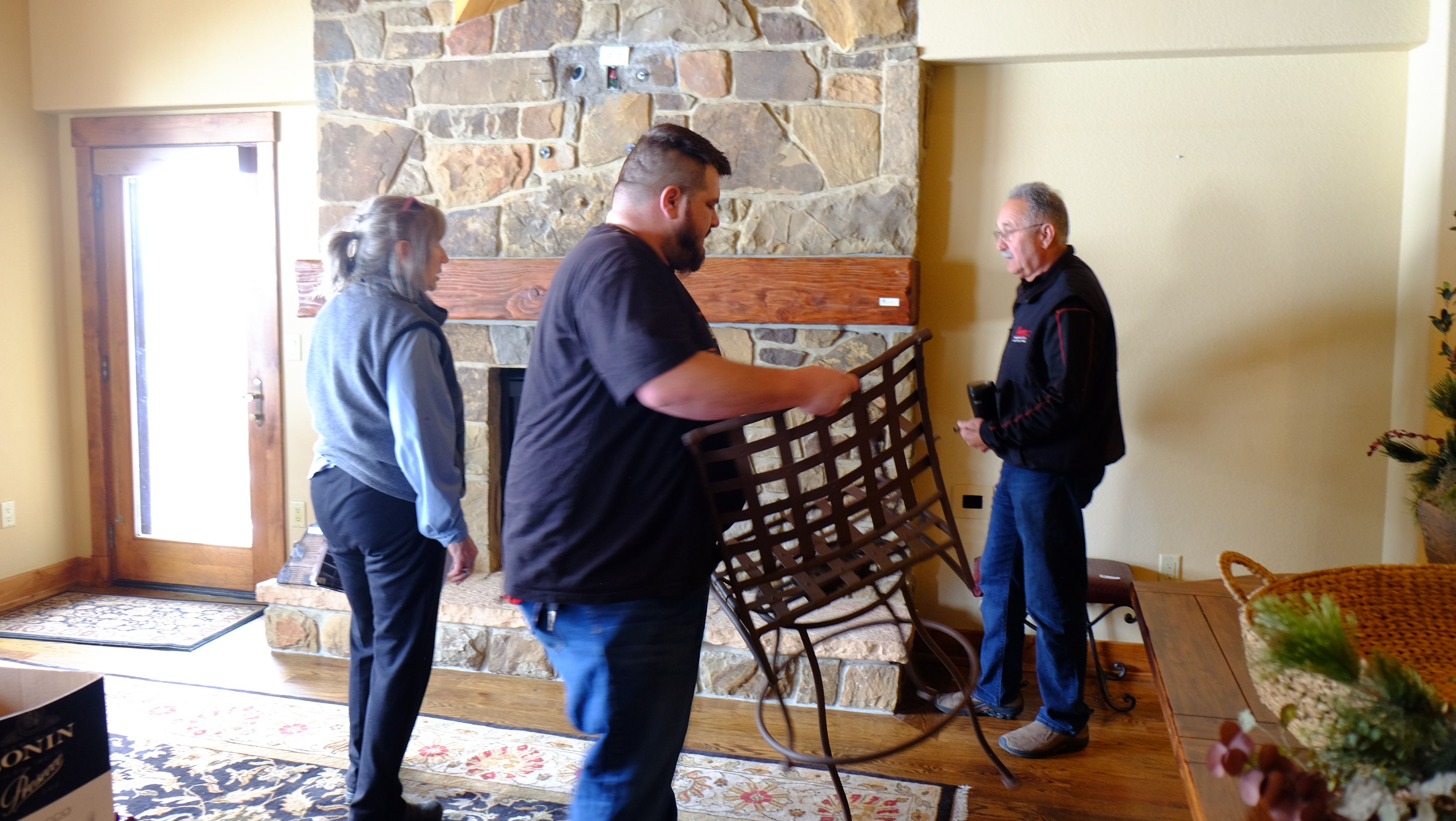 Deconstruction is an environmentally-friendly alternative to smash and dash demolition. It can be used for a remodel or when leveling an entire home. Crews carefully disassemble the building to salvage as many of the reusable materials as possible, diverting them from local landfills to organizations like Habitat's ReStore. Salvaged items typically include doors, windows, cabinets, lighting and plumbing fixtures, framing lumber, roofing materials, and flooring. Choosing deconstruction has an Economic Impact to the donor, Environmental Impact on local landfills, and Social Impact by supporting Habitat's work in the community.
Recently, one Deer Valley resident made the choice to remodel from traditional mountain style to ultra modern, and EVERYTHING was donated to our ReStore. Click here for photos of the deconstruction process.
"My husband and I are big believers in recycling. This is all good stuff, and we didn't want it to go to waste" explains the homeowner. "A lot of my friends offered to buy the stuff... but I told them they had to go buy it from the ReStore. It's for a good cause!"
While it does require an appraisal of the materials, often the tax benefit of donating the materials to a nonprofit like Habitat can make deconstruction more cost-effective than demolition. And, let's be honest, it's just the right thing to do! 
"Unless someone like you cares a whole awful lot, nothing is going to get better. It's not." - Dr. Seus, The Lorax