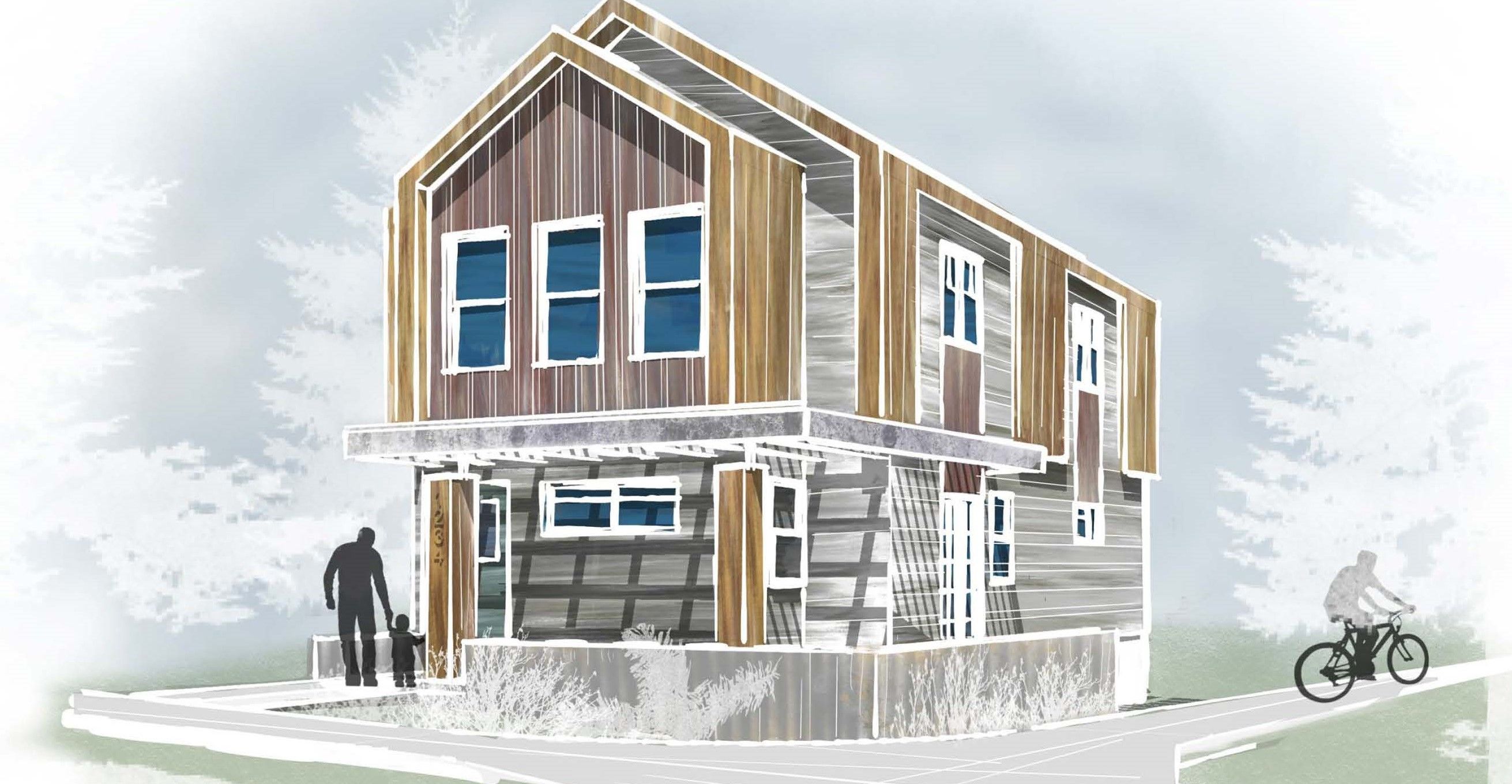 Habitat for Humanity of Summit & Wasatch Counties has ambitious plans for the first phase of its new Silver Creek Village project: to design the homes so energy efficient that they  achieve the U.S. Department of Energy's "Zero Energy Ready Home" certification.
"Our ultimate goal is affordable housing, and energy bills play a big role in affordability." States Shellie Barrus, the Executive Director for Habitat for Humanity of Summit & Wasatch Counties. "By making these homes ultra-energy efficient, the energy bills in this home will be next to nothing."
Construction on the Silver Creek Village will begin this summer, but the project to make them Zero Energy Ready kicked off last year through a collaboration with clean energy advocacy organization, Utah Clean Energy, local architects Think Architecture, and energy experts, Nexant.  Together with Habitat for Humanity of Summit & Wasatch Counties, the group is leveraging their expertise to make the Silver Creek Village homes the first Habitat for Humanity projects in Utah to be Zero Energy Ready.
"Energy efficiency equals lower energy bills and a more comfortable home," states Kevin Emerson, Utah Clean Energy's energy efficiency program director. "This is an exciting opportunity to show that building to Zero Energy Ready standards is doable, and also what a positive impact energy efficient building has on a family's income when they don't have to worry about high energy bills."
To achieve Zero Energy Ready certification, the Habitat homes at Silver Creek Village will utilize state-of-the-art building practices including advanced heating, lighting, and ventilation equipment.  Before designs were submitted, the project underwent "energy modeling" to determine building and design changes that would save the most energy.