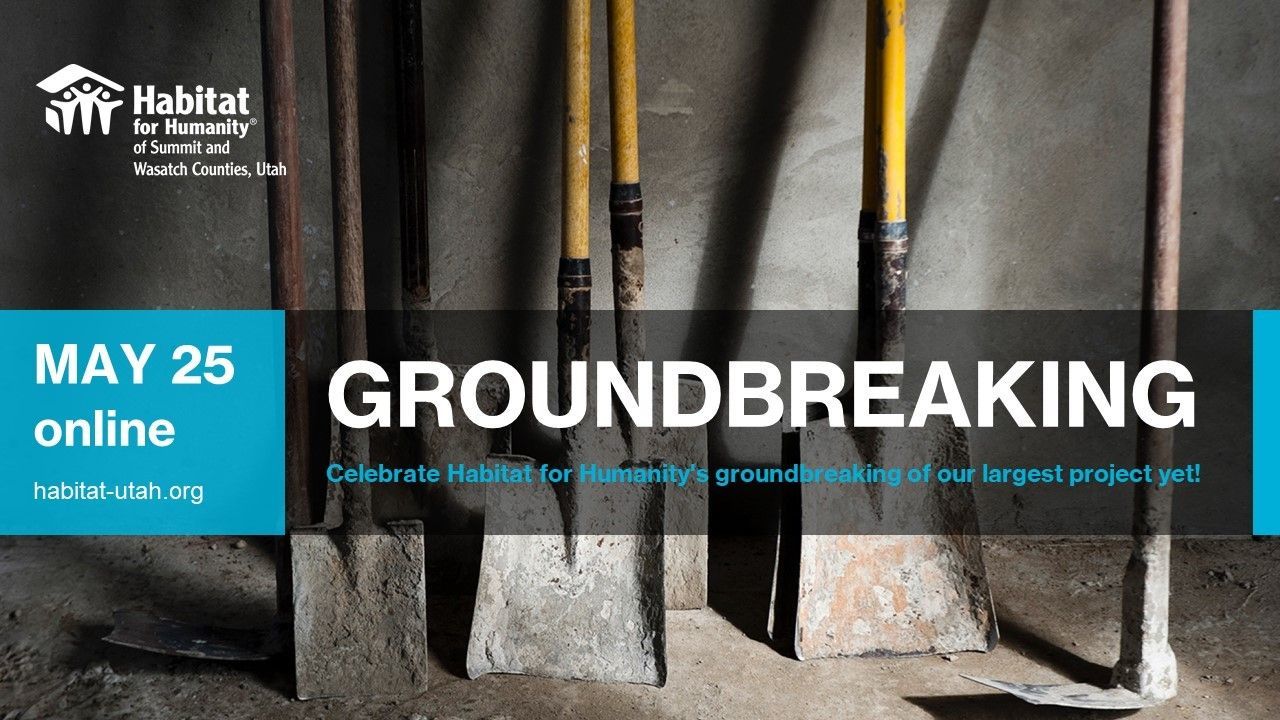 LOCAL HABITAT FOR HUMANITY CELEBRATES NEWEST, AND LARGEST, GROUND BREAKING CEREMONY LIVE AND VIRTUALLY
SILVER CREEK VILLAGE – Habitat for Humanity of Summit and Wasatch Counties is proud to announce the groundbreaking of its new 10-unit townhouse building in Silver Creek Village, Summit County. The celebration will take place throughout the day, Tuesday, May 25.
Over an abundance of caution, the in-person portion of the event will be kept extremely small and consist mostly of future homeowner families and special guests.
The larger part of the celebration will occur online, with shared videos and photographs of the event, a special prerecorded message, and features on the future homeowner families. Those interested can join our mailing list here, or following our Facebook @ParkCityReStore and Instagram @parkcityrestore accounts.
"The families chosen to partner with Habitat for this project have already shown resilience, self-reliance and strong community ties," says Habitat's Executive Director, Shellie Barrus. "These newest future homeowners are all single moms who work in Summit County, and who just need a hand up to stay here."
The 10 town homes are the biggest project Habitat has undertaken so far. It is the first step in the organization's focus to think and build in terms of neighborhoods, instead of solitary homes. Habitat's plans for Silver Creek Village already incorporate a core of year-round residents who will solidify a growing community of families.
One in five households paying rent in Summit County are paying more than 50 percent of their gross income in housing expenses. According to the U.S. Housing & Urban Development Department (HUD), households spending over 30 percent in housing costs are burdened, and struggle to afford other necessities such as food, medical care, and/or utilities.
Habitat for Humanity for Summit and Wasatch Counties is an affiliate of Habitat for Humanity International and a 501(c)(3) nonprofit. We are celebrating 25 years of bringing people together to build homes, communities, and hope, and envision a world where everyone has a decent place to live within our service area and around the world. Individuals and businesses are invited to donate, advocate and volunteer with us! More information available at habitat-utah.org and 435-658-1400.