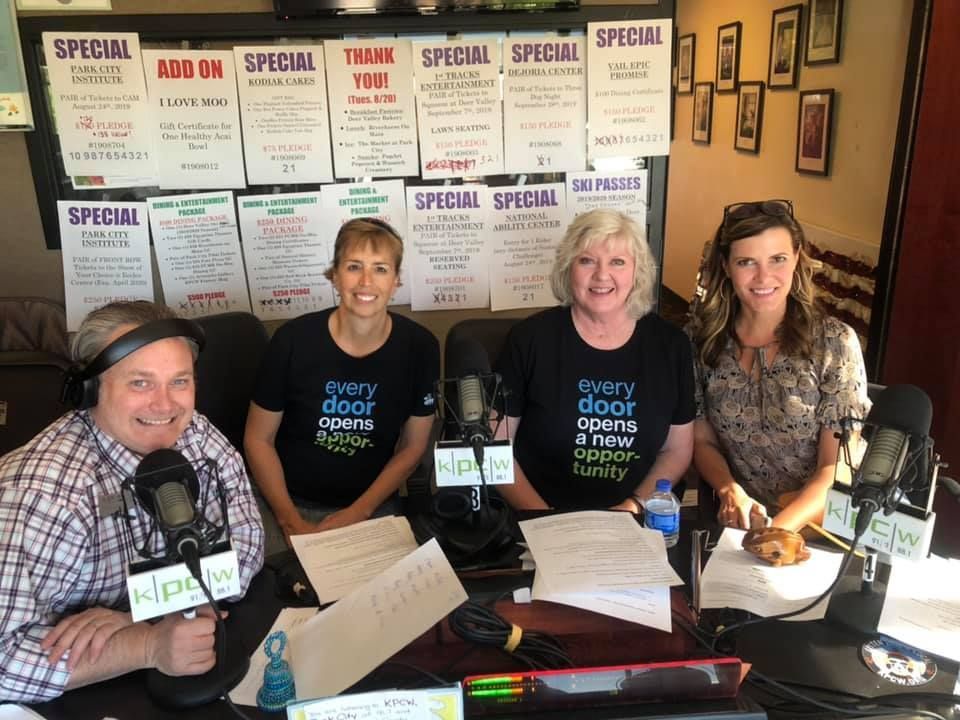 Because coverage of the Parleys Canyon Fire needed KPCW's resources to inform the public, the Pledge Drive has been postponed until August 23-26. It's the kind of thing we would want and expect our local radio station to do: put informing their listeners ahead of raising money for themselves. We have rescheduled to be on the air for Monday, August 23 at 10am.
Support Two Great Local Non-profits!
Habitat for Humanity, Park City Home Builders Association and The Ridge at Canyons Village Take Over the KPCW Airwaves August 23!
Tune in to KPCW Monday, August 23 at 10:00 am to get an update on what is happening at Habitat for Humanity - for instance, we're in the Park City Showcase of Homes! This is the first time we have had a house ready yet unoccupied for the Showcase, and we are so glad to partner with the Park City Area Home Builders Association and their members to make it all happen.
The Ridge at Canyons Village has generously offered a $5,000 matching grant to Habitat if we can raise $5,000 for KPCW. Thank you so much The Ridge!
You can get your pledge in early so you don't miss our hour by going to the KPCW website: kpcw.org. Make sure to note in the Comments box that the donation should go toward the Habitat, HBA, or The Ridge hour.