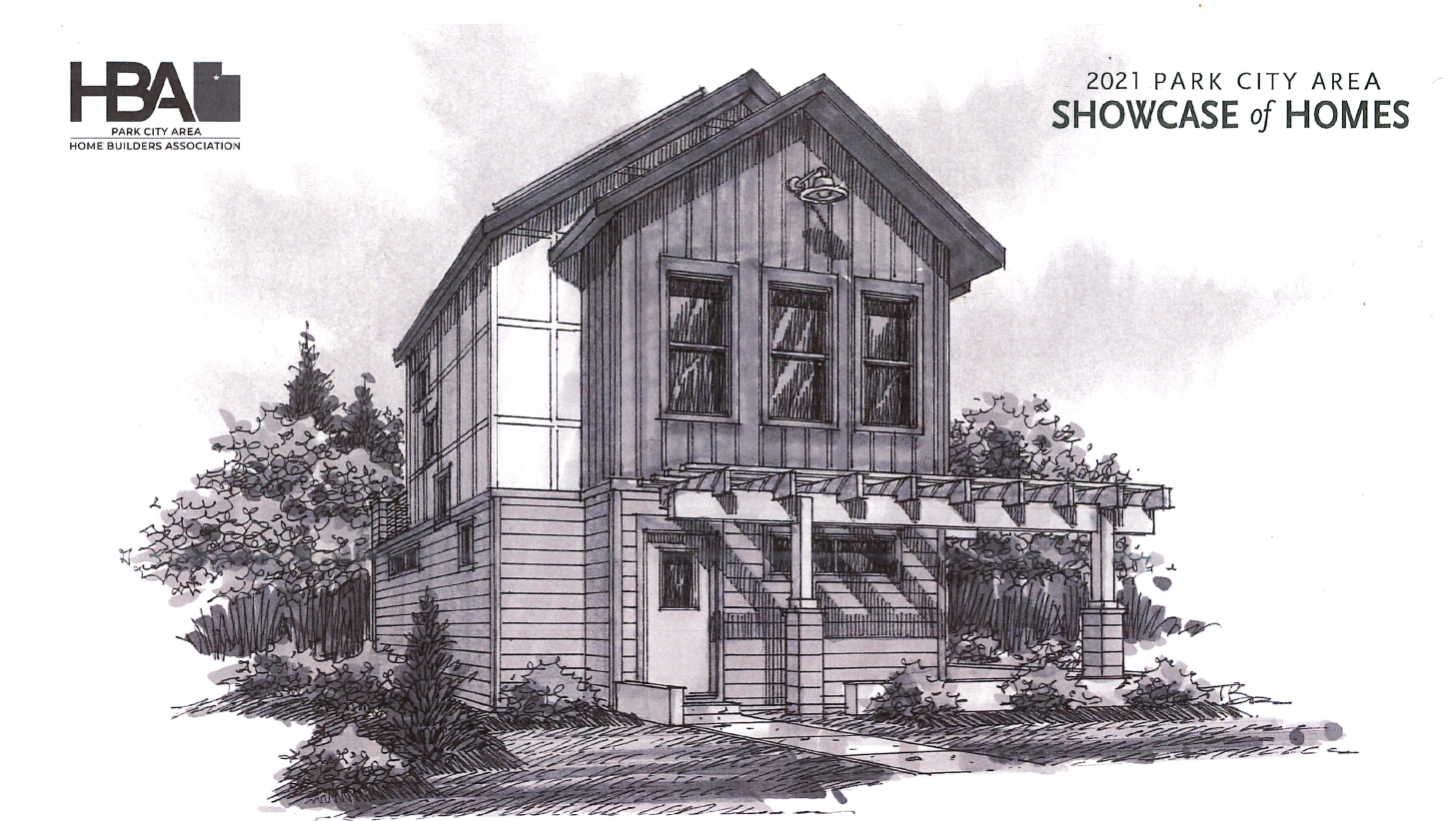 We are in our first Park City Showcase of Homes!
Habitat for Humanity of Summit and Wasatch Counties partnered with a local hospitality employee to build the first of 26 homes in Silver Creek Village just before the pandemic hit. For 13 months, volunteers - the backbone of our construction crew - were not  allowed on the site.
But because the community stepped up when we reopened in April, we are able to complete and feature our single-family home in this year's Showcase. We are VERY excited!
In addition to our volunteers, we would not have been able to do this without the enthusiastic support of the Park City Area Home Builders Association's leadership and members. They are donating flooring, installing replacement windows, pouring concrete, prettying our grounds and so much more.
The news keeps getting better:
As a participant, we are able to offer our supporters a $5 discount off Showcase of Homes ticket price. Buy your tickets here!
Our Future Homeowner's Story
Anna May is a manager at a local coffee shop and a single mother to a 13-year-old son with autism. Among her financial pressures are her commute from Wasatch County for a hospitality job, an income that places her under the 50% area mean income, the costs of raising a child with special needs, and a rent that consumes more than half of her income.
In addition to financial worries, she has had plenty of life challenges as well. Providing a safe, secure home for her son has been a top priority, and she has family nearby who have helped as much as they can, both with finances and time. Her landlord, however, refuses to provide any basic repairs that provide a habitable shelter, and has threatened to sell the property.
Anna May applied once before being chosen by Habitat, using the time in between to improve her credit score, keep her debt load low, and even save some money. She began the process of becoming a homeowner, and has invested more than 200 hours in sweat equity. Even after she moves in, she will continue to partner with Habitat to ensure she is knowledgeable about being a good homeowner. 
 
Thank you to the following contributors to our build:
Land Donor: Village Development Group
Architect: Think Architecture
Interior Designer of the Showcase: San Francisco Design
Advanced Roofing & Moisture Control
AeroBarrier
Alliance Engineering
Black & Decker
Boerboom Construction
Garbett Homes
Geneva Rock Products
George S. & Dolores Doré Eccles Foundation
Giveback Homes | The Agency
Just Right Air
Kip Slaugh & Associates*
Langvardt Design Group
Lease Corporation of America
LEI Consulting Engineers
Masterpiece Trade Services*
Mitsubishi Electric
Mulholland Development Solutions
Nexant
Olsen Electric
Professional Women in Building    
Realize Structural Engineering
Rock Tops*
San Francisco Design*
Silicon Valley Bank
Tanner Glass & Handware*
Topmark Floor & Design*
Wells Fargo
Whirlpool
Wild Willie's Yard Services*
Windermere Foundation
UPS Store
Utah Clean Energy
 
* denotes members of the Park City Area Home Builders Association