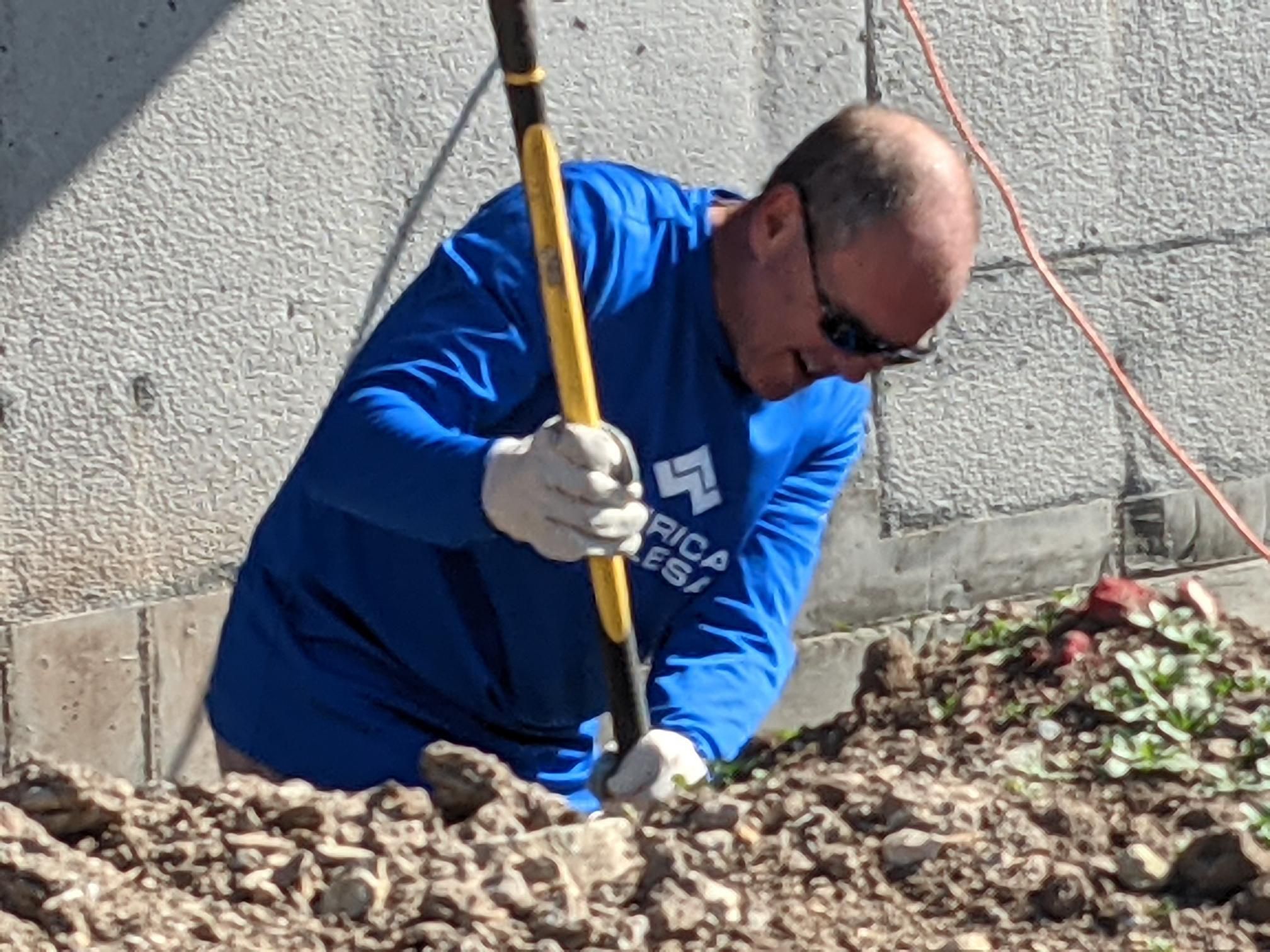 It was ditch-digging time for Bob Rumor when he came to our Habitat this month. The executive director of American Wholesale was part of a team of industry leaders who took time out of their 5-day conference in Park City to volunteer.
"At least four of us got a very good night's sleep that night," Rumor joked.
American Wholesale is a member-owned cooperative of exterior building materials distributors, and the trip to Park City was for their annual shareholders meeting. The business owners, CEOs, and presidents already came from a culture of giving back to their local communities, according to associate director Tom Prokoff, and many of them sit on Habitat for Humanity boards of directors across the country.

The idea to volunteer during the conference came from the membership itself, and the volunteers did not shirk from the hard physical labor we asked of them. They backed their hours with a contribution of materials as well. Only two of American Wholesale's member-companies have offices in Utah, which means most attendees were 'giving back' to a community that wasn't their own.
"The whole motivation was being there and getting something done," said Rumor.
BUILD VOLUNTEER OPPORTUNITES ARE OPEN FOR EVERYONE!

including Saturday, October 2 and 9


And we need your help! Come help us build our second home in Silver Creek Village and get the exterior done before the weather gets cold and snowy! Building days are Tuesdays, Thursdays and Fridays, as well as two Saturdays each month.