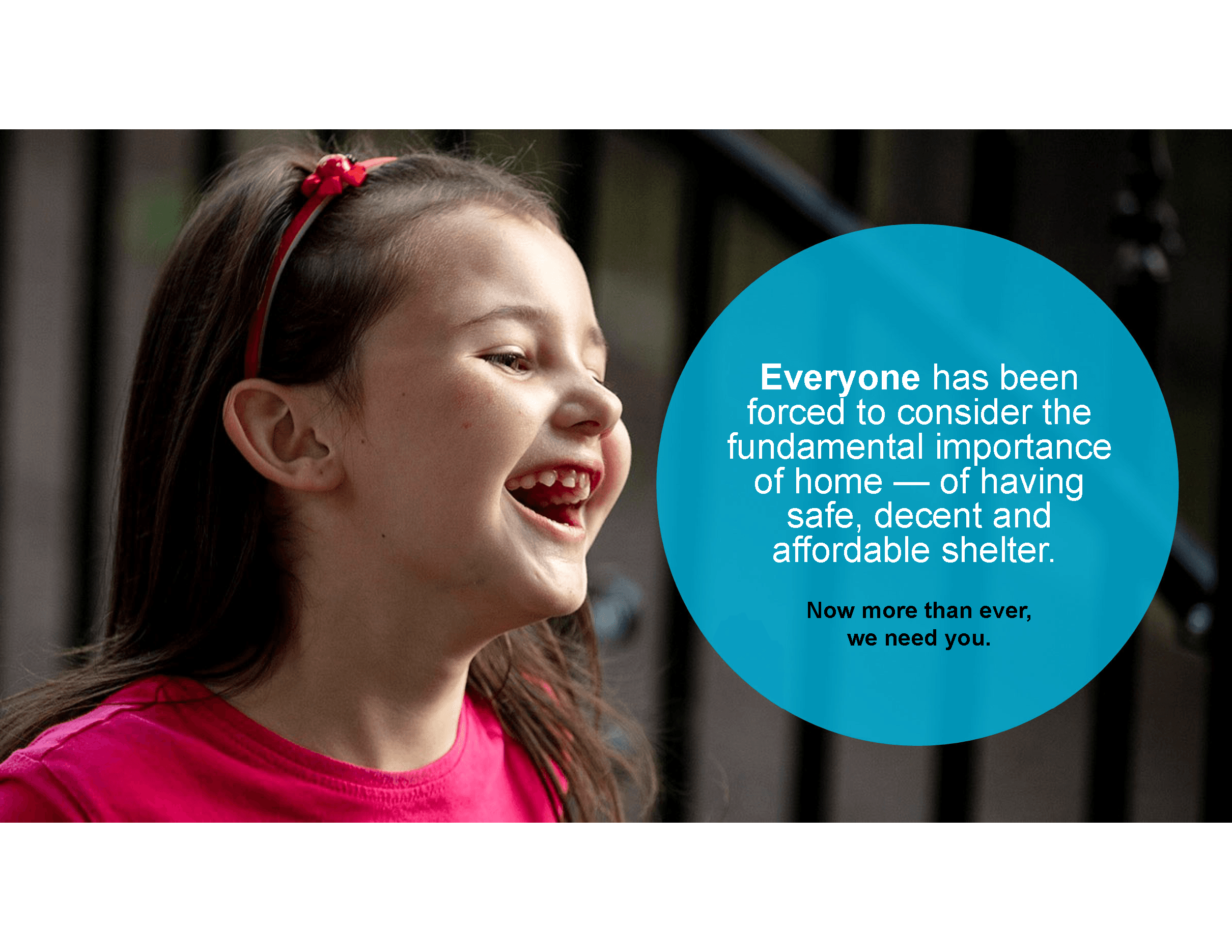 On Monday, October 4, 2021, Habitat for Humanity will join our partners around the world to rededicate ourselves to recognizing the basic right of everyone to adequate shelter.
We ask you to join us.
By mid-2022, our Habitat will have 8 families in new homes, housing 7 single mothers & 1 couple, as well as 14 children. By the end of 2022, 14 new homes will be built by Habitat in Silver Creek Village, making progress in our goal of building 1 cohesive neighborhood.
One of the biggest ways we have been able to raise the money needed to build homes, like the ones we're building for Debbie, Ross & Kayla, Chelsea, Rose or any of our other future homeowners, is through our annual Overall Ball Gala.
The uncertainty provided by the pandemic caused us to postpone, and perhaps cancel, our Overall Ball Gala for the second year in a row. We are in danger that another drop in revenue will slow our ability to build their homes.
The need for decent, affordable housing in our community is real. You no doubt have heard that the benefits of a stable home include better health, education, and wealth outcomes for families. For every mother who can tell her child that they have a permanent home, there is a child who grows up with a sense of security.
The children of our homeowners see the biggest positive change in their life's trajectory. The value of having a stable home earned through home ownership is life changing.