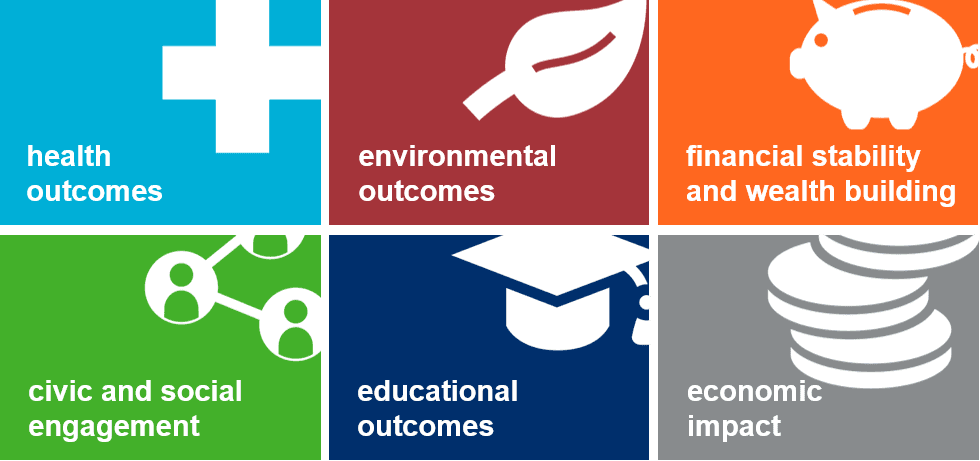 Housing Needed for Home Owners
As Congress debates what stays and what goes away in the Build Back Better Act infrastructure plan, affordable housing needs to be a priority for funding.
More than 375 Habitat affiliates - including Habitat for Humanity of Summit and Wasatch Counties - signed on to support funding affordable housing in this Act. We believe stable, affordable homes are indispensable for Americans' health, education and well-being.
Federal legislators are negotiating an economic recovery package that could include robust support for housing, including affordable homeownership. But housing investments are in jeopardy and may be cut entirely. This would lead to the continuation of rising home prices and a record low supply of affordable homes. Let's make sure Habitat's voice is heard. Your affiliate and supporters can help keep a drumbeat on the need for federal housing resources.
Let's call on Congress to comprehensively address the nation's housing affordability challenges. Any package aimed at economic recovery and building social infrastructure must include critical, strategic investments in housing and significant support for affordable homeownership.
Help us reach out to ensure affordable housing stays in the economic recovery package by adding your voice.
---
Habitat for Humanity seeks a world in which everyone has a decent place to live. But too many in the United States still struggle to afford the cost of home. Across the country, in rural, suburban, and urban communities, millions of households are weighed down by heavy housing cost burdens.
One in 7 households — more than 17 million — pay half or more of their income on housing. In Summit County, the number is 1 in 5. And too many face barriers to becoming homeowners. These challenges have become even more vivid and urgent with the onset of the COVID-19 pandemic and its economic fallout.
With our hammers, Habitat continues to build a growing number of affordable homeownership opportunities for families of all backgrounds. But to fully solve our country's housing challenges, and to meet the tremendous need, we need bold new policy solutions.
In 2019, Habitat International launched the Cost of Home national advocacy campaign to advance policy solutions that will improve housing affordability for 10 million people in the U.S. in five years. Through local, state and federal advocacy, Habitat affiliates are working in more than 300 communities across the nation to advance solutions that address affordability needs at scale.