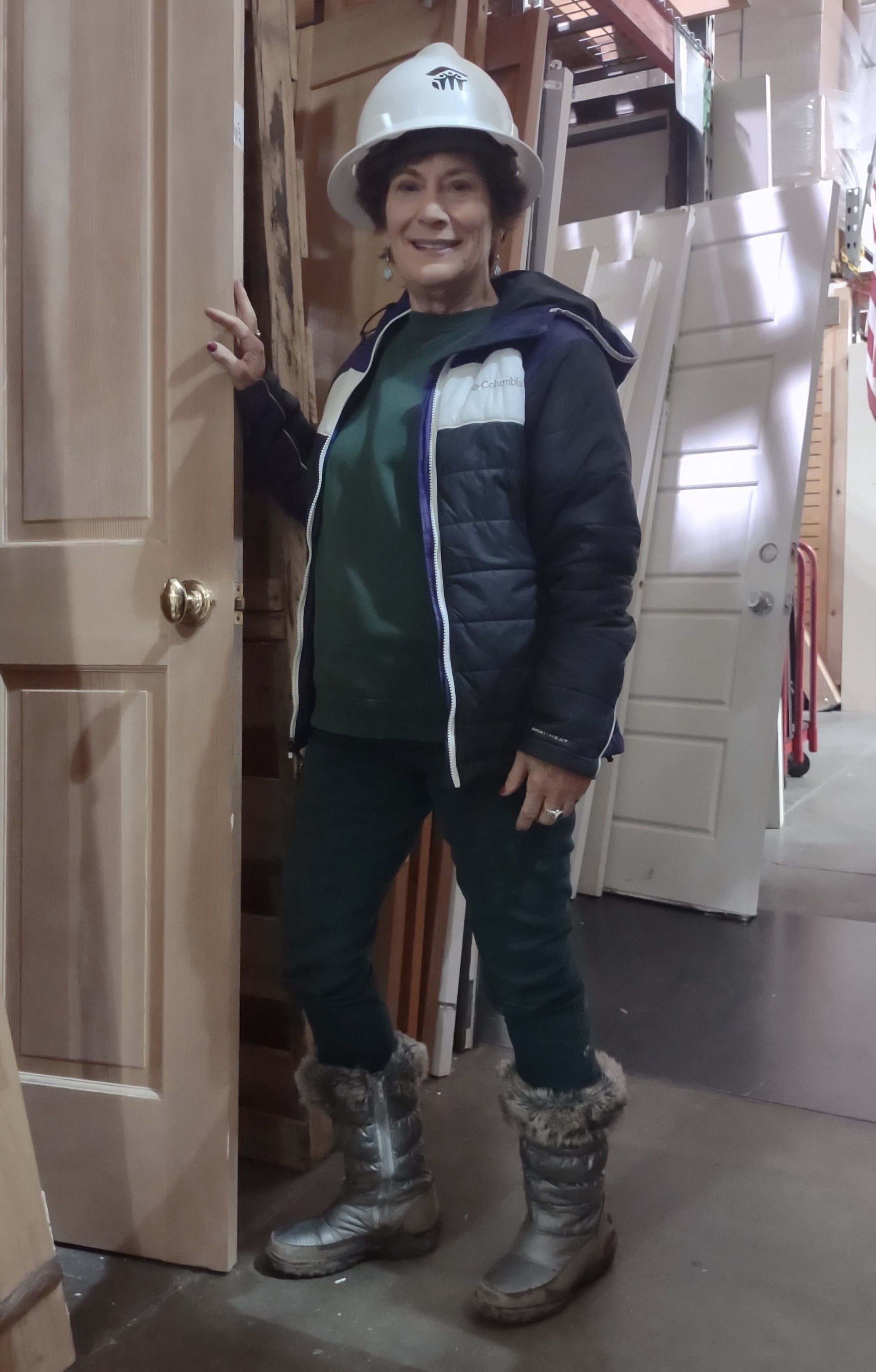 Habitat Build Volunteer
It takes a dedicated person to spend her time getting down in the mud to help finish a French drain, which is why we are so proud to call Joy Rocklin a Habitat volunteer. Joy understands that it can take a significant investment in one family's life to make a lasting difference. And that investment is absolutely worth it.
Joy moved from New Jersey to Park City seven years, and dove into volunteering with Habitat for the last five years - starting with the last home construction in Heber. Officially retired and already a supporter of Habitat, volunteering was a natural step.
"It's a cause I've always believed in," she says. "And a friend of mine gives me a lot of grief because you're only helping one family, but it's making such a big difference in the lives of one family."
There are some other worthy causes that help larger populations that Joy supports, but she is adamant about the need to support Habitat as well.
"It's like come on. This one is a one-on-one, and the difference is major, major, major," she explains. "It changes lives."
She makes a face when asked about having building experience before volunteering with Habitat. "Maybe I did some painting once," she says.
"In the first house [in Heber] I did some painting and caulking - a ton of caulking. Cause I was one of the few dinky people to fit inside the closet to do it," she says. At the first Silver Creek Village house, "I learned how to use a miter saw and a nail gun and I put up siding. It's something tangible."
She is looking forward to putting siding up on the next house, and again seeing that tangible result. But she's game for learning new skills and helping out wherever needed.
"I doubt I will ever use these skills again," she laughs. "Except for another Habitat house!"