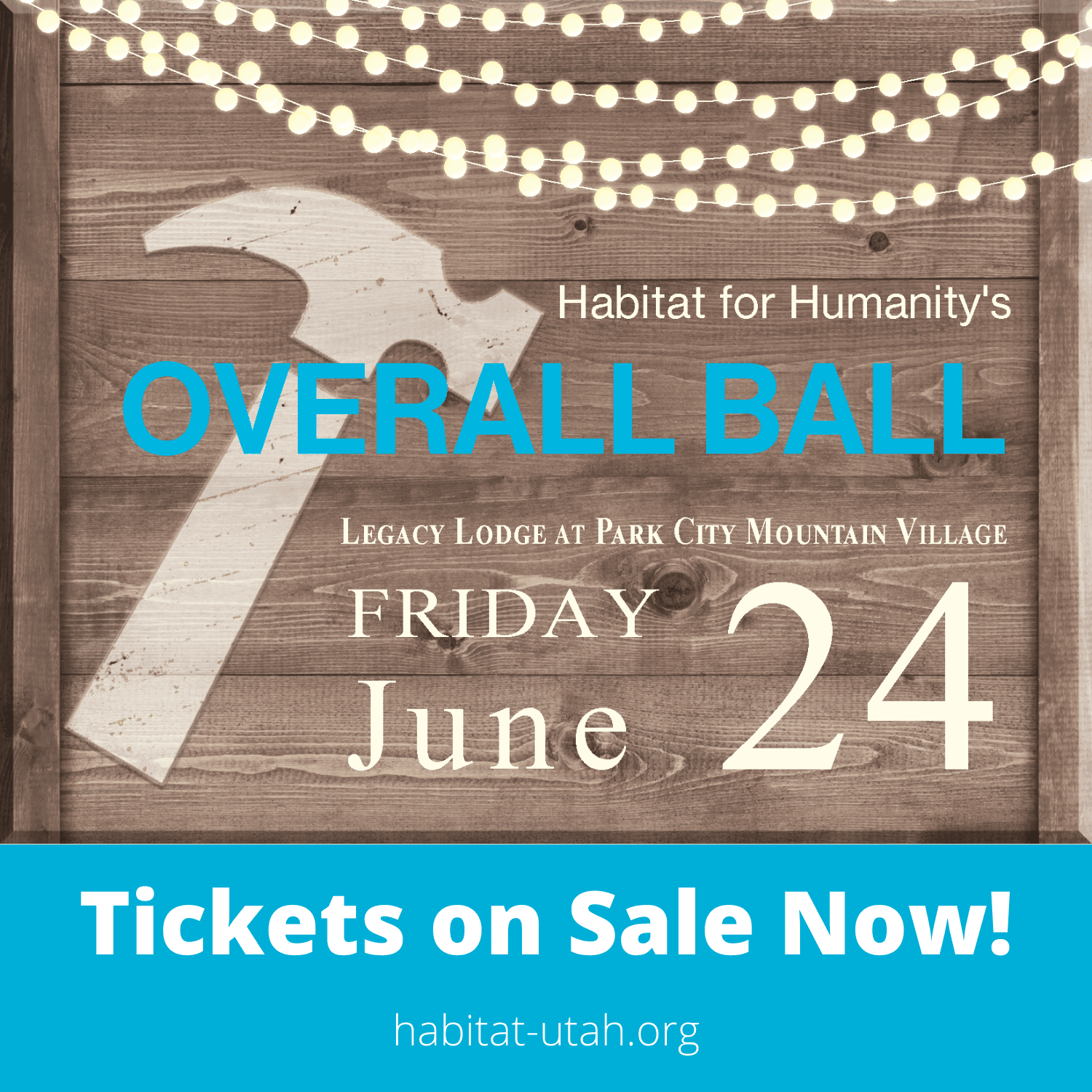 June 24 is the return of Habitat's Overall Ball, and we couldn't be more excited to see everybody again!
We're planning an amazing event, with live and silent auctions, delicious dinner & dessert, a chance to meet current and future homeowners, and the opportunity to Sponsor a Stud!
Before the live event takes place, we'll be showcasing the generous donations from our community with an online auction, starting June 10!
Sponsored by
EpicPromise
Cotopaxi
America First Credit Union
Utah Film Studios
Charles and Carleen Haggerty
Patricia Linden & Fred Gysi
Square Financial