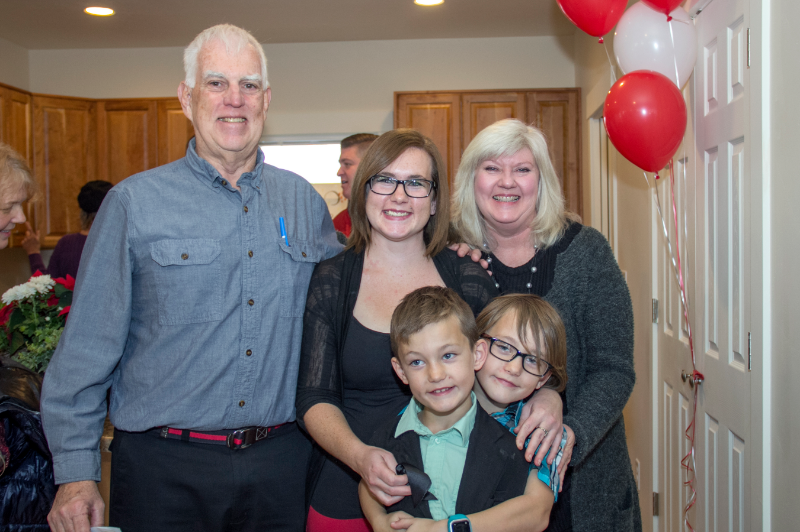 Home for the Holidays!
It was a very special day when Samantha and her twin 8-year-old boys moved into their beautiful new home. This was the first time that her sons have had their own rooms, which is what they were looking forward to the most. Although they are twins, their personalities are polar opposites.
Moving into her own home has been empowering to Sam as a mother, and she is eager to create new traditions for her family. She is most excited about hosting her extended family for the holidays and creating a tradition that her sons will enjoy into adulthood.
When asked about her experience with Habitat and being involved at the build site, Sam explains, "Some people might see this as a hand out, but it's not. I've worked hard on my home and will be paying a mortgage." She continues, "It's been great to work on my own home. I'm now more confident about taking care of it." Her hard work has even become a source of pride for her boys, who love telling people that their mom is helping to build their home.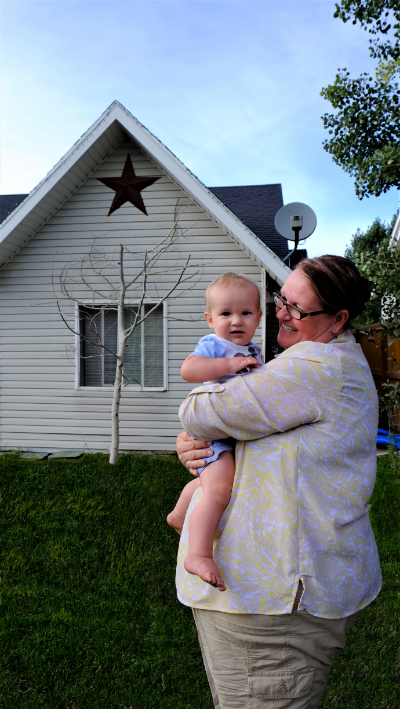 Hope and Opportunity!
Wendy knew she wanted to be a homeowner from the time her twins were very young, but as a single-mother she was rejected for traditional loans and continued to rent apartments that, at times, put the health and safety of her children at risk.
Ten years later, Wendy filled out yet another application for assistance; however, this time it worked. She was accepted into the Habitat for Humanity of Summit & Wasatch Counties Homeownership program! It has now been 15 years since Wendy moved into her own home. She has reached an important milestone of her mortgage being halfway complete, and her children are now grown and thriving, with babies of their own.
When asked about the impact that being a homeowner has had on her over the years, she explains that it's required a lot of responsibility and hard work, but she wouldn't trade it for anything. She says, without hesitation, that she doesn't think she would have ever become a homeowner without Habitat. She also values the sense of community the opportunity provided. "People who were involved in building it still come up to me in the community and ask how I like my new home," Wendy explains with a smile, "I love my home!"
Learn more about Habitat's homeownership programs and how to get involved.