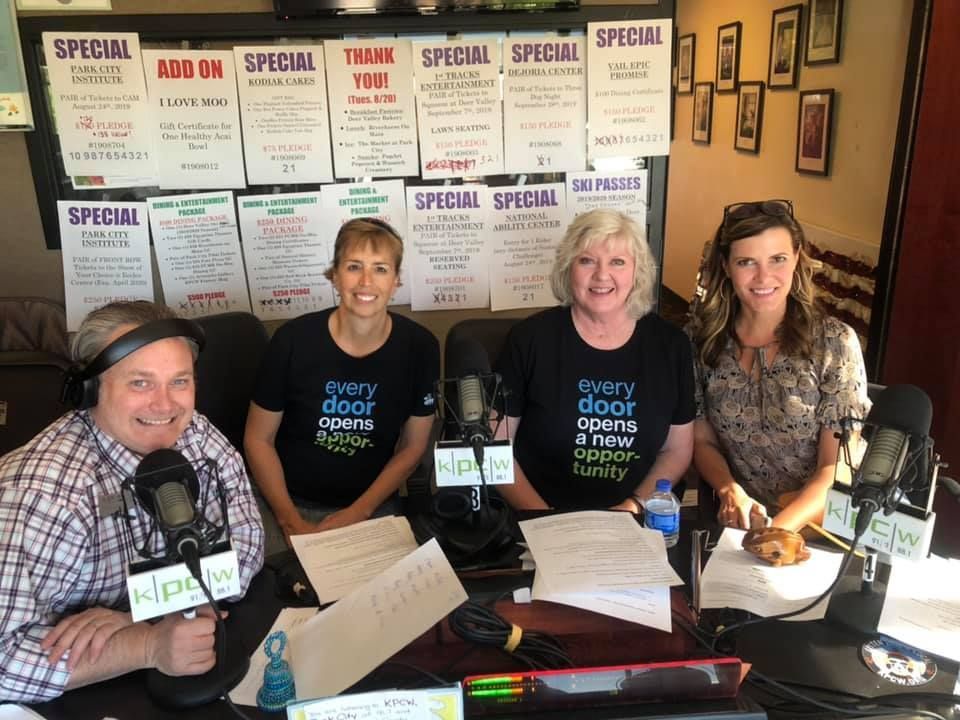 Habitat for Humanity of Summit and Wasatch Counties and Park City ReStore will be on the air during the KPCW Winter Pledge Drive Monday, March 6 from 10:00 to 11:00 AM.
Shellie Barrus will be joined on the air with Cody Broadhead, store manager of Park City ReStore, during that hour to help raise money for the Wasatch Back's local nonprofit NPR radio station.
As a small local nonprofit office, we experience the benefits of having a local news and information source tied into the community every day. We appreciate information about weather, events and local government discussions & decisions right next to announcements about lost dogs and high school sport scores. We love having this resource in our community!
Park City ReStore is also a huge supporter - and underwriter - of KPCW. New shoppers and furniture donors always come in saying they heard about the store and how to make donations on KPCW.
So of course, we are thrilled to give a hand up when asked.
We will be on the air live Monday, March 6 from 10:00-11:00 AM, but we are asking that you make your donation now so you don't miss out!
Support two great local non-profits by donating to KPCW during the pledge drive. If you already support KPCW during the pledge drive, add "for Habitat's hour" in the comments. We benefit from Broadcaster Club renewals and new members too!
And if you've never given to KPCW, we hope you'll consider supporting them and giving this Winter Pledge Drive.
You can DONATE to KPCW directly online or fill out a FORM and email it in. Don't forget to write that it's for the Habitat hour!