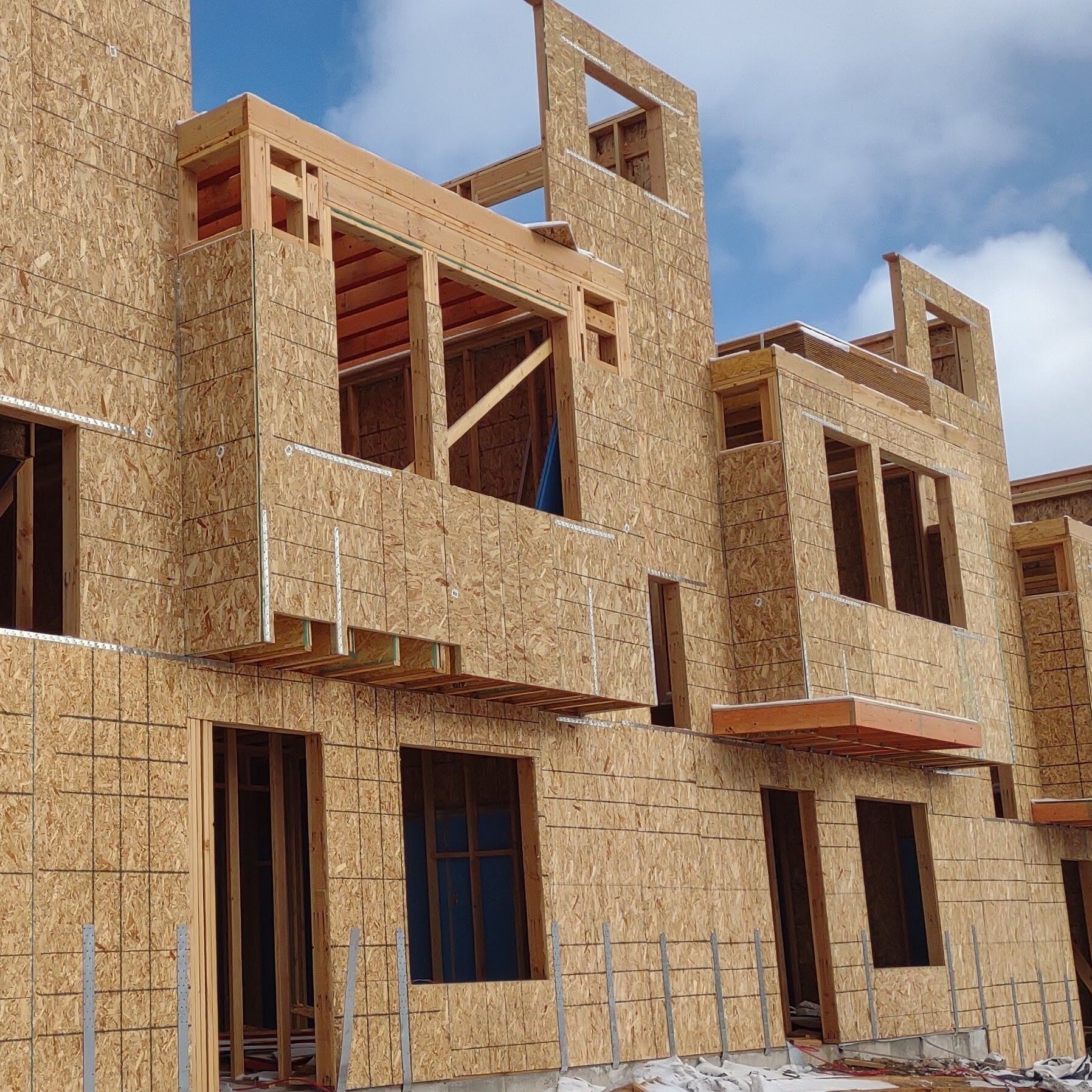 Despite a long winter of cold temperatures and generous snowfall, construction has been moving forward our 14 townhouses in the Silver Creek Village neighborhood.
The townhouses are divided between two construction sites, a 10-unit building and, a block away, a 4-unit building. Each townhome will be either a three- or four-bedroom, with a two-car garage, and will measure over a thousand square feet.
The first floor has been framed on the 10-unit building and work is just beginning to outline the second floor.
The 4-unit building has the second floor already framed, with work beginning on the third floor, and will be followed soon by the addition of the roof.
One aspect of construction is the funding, and Habitat is grateful to receive grants from the George S. and Dolores Doré Eccles Foundation. Our Habitat has received funding from the Eccles Foundation over the past 15 years which has aided us in continuing to build for our Homeownership Program.
The Foundation has a long-standing commitment to the citizens of Utah and has already funded countless examples that have strengthened and enhanced the vitality within the state. It continues to invest in Utah's future in part by directing funding to help alleviate issues around the housing crisis.
While Foundation grants fund many efforts to alleviate many issues regarding housing, they support affordable homeownership through Habitat in our community.
See the video of our construction with our Director of Operations, Parry Harrison.