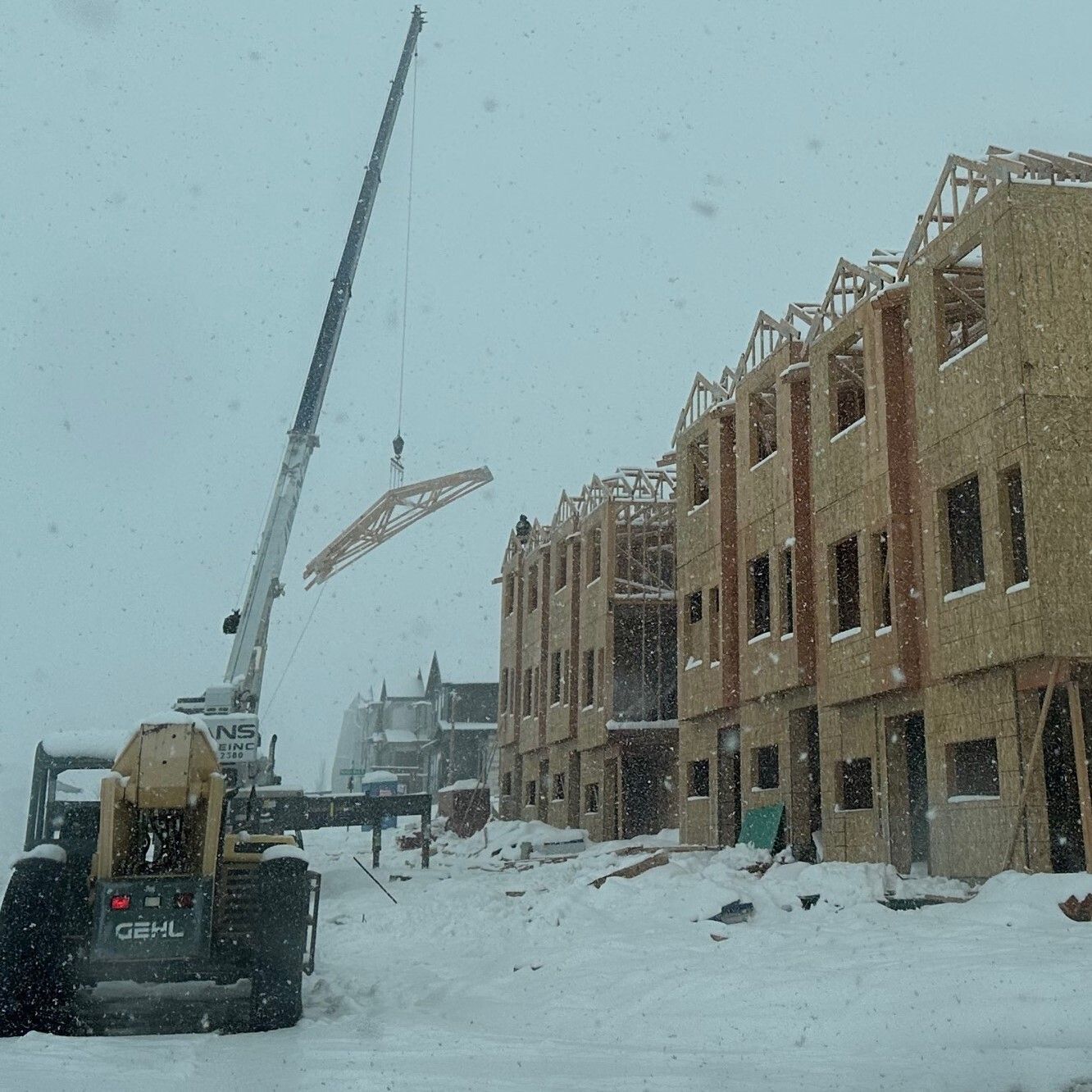 Our 10-unit and 4-unit townhouses continue to grow even through the March snow!
In March, Park City Mountain reported 162 inches of new powder and only nine days absent of snow accumulation. Despite those influential conditions, construction on our townhomes made significant advances.
By the end of February, we were finishing up the second of three levels on the 4-unit townhouse building and completing the first level on the 10-unit building. Now, both structures have all three floors completed. Slightly ahead, the four-unit also has a roof and windows, and the 10-unit is actively adding the trusses.
Thank you to the Sorensen Legacy Foundation for their continued support of Habitat and our home builds!
Salt Lake City-based Sorenson Legacy Foundation supports a wide range of endeavors, from community development and education, to health care, to scientific and artistic pursuits. Among other areas, grants are given to programs focused on protecting and preserving the environment and assisting the disenfranchised of society.
The Foundation recognizes the importance of homeownership to the health and wellbeing of Summit County's workforce and has generously supported our Habitat for several years.