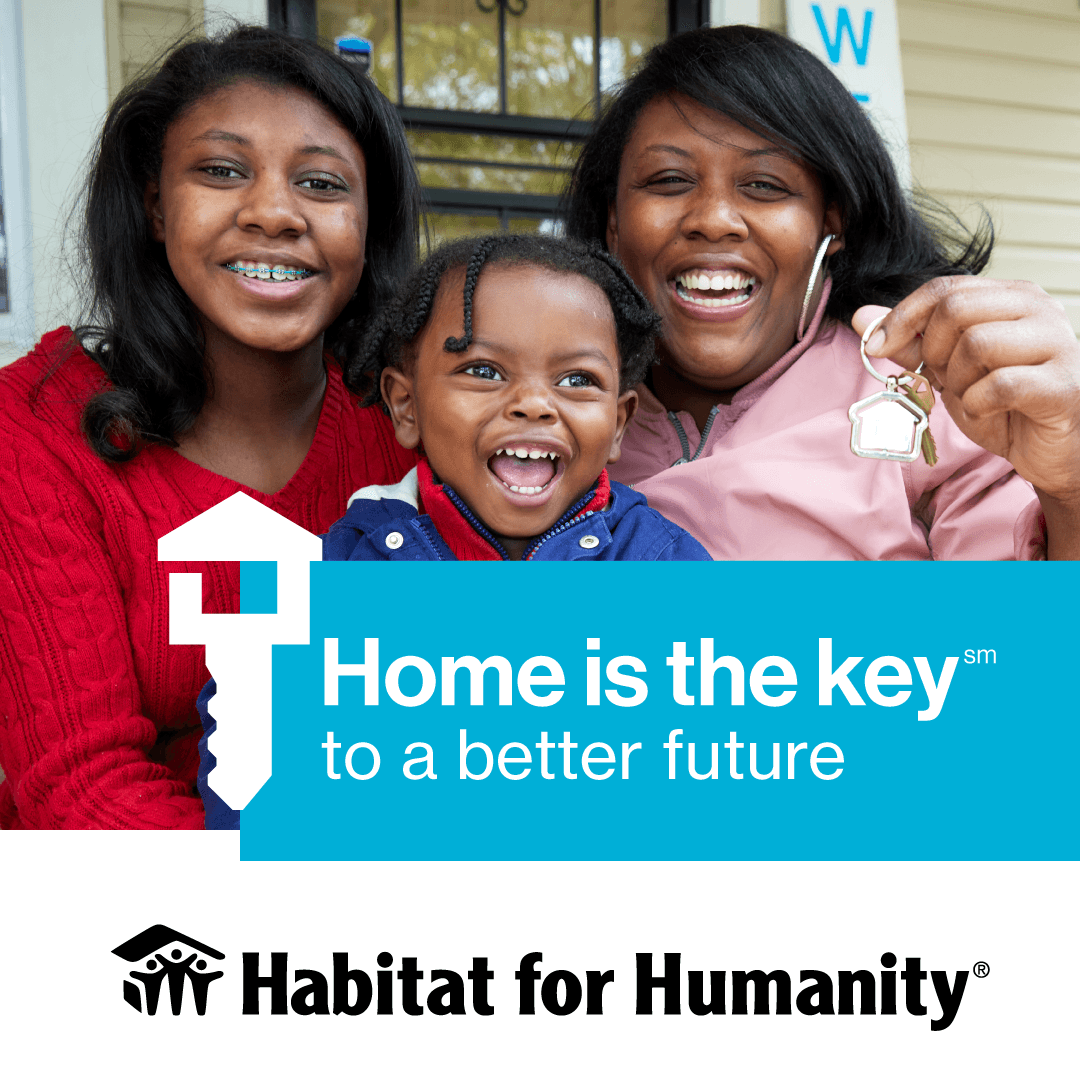 Habitat for Humanity of Summit and Wasatch Counties takes the month of April to further the understanding of the critical role that Habitat plays in helping families create strength, stability and self-reliance through homeownership.
Each April, many Habitat for Humanity affiliates and ReStores around the country celebrate the idea that Home is the Key, promoting the importance and benefits of owning your own home. Briefly, a stable, safe and affordable home is the key to better financial situations, mental and physical health, education opportunities and performance, and community involvement.
We are doing our part in the ReStore to call attention to the need for affordable housing and raise funds to drive lasting change.
Habitat provides long-term solutions for effective homeownership in several ways:
We work with different entities for land donations, allowing us to build with one major expense covered.
We build with the participation of the community, whether it is volunteers on the build site, or businesses such as Just Right Air and Eschenfelder Landscaping that donated their service and/or materials.
We build homes that make their operation affordable. Our latest build, for example, is built to Energy Star specifications, which will mean reduced utility bills for the homeowners.
Regardless of the cost of building the home, or what it could sell for on the open market, our homeowners only pay 30 percent of their income. The alleviates some of the financial stresses, and makes it possible to continue living – affordably – in their homes.
All are current and future homes are deed restricted. This attribute means that the home cannot be sold for market rate, and the homeowner can earn only a modest increase in home value over time. And if they sell their home at any point, the home will remain in the affordable housing pool.
You can learn more at the ReStore, and make a contribution to our Home is the Key campaign and earn your key on the wall! You can also donate online and we'll hang a key for you!