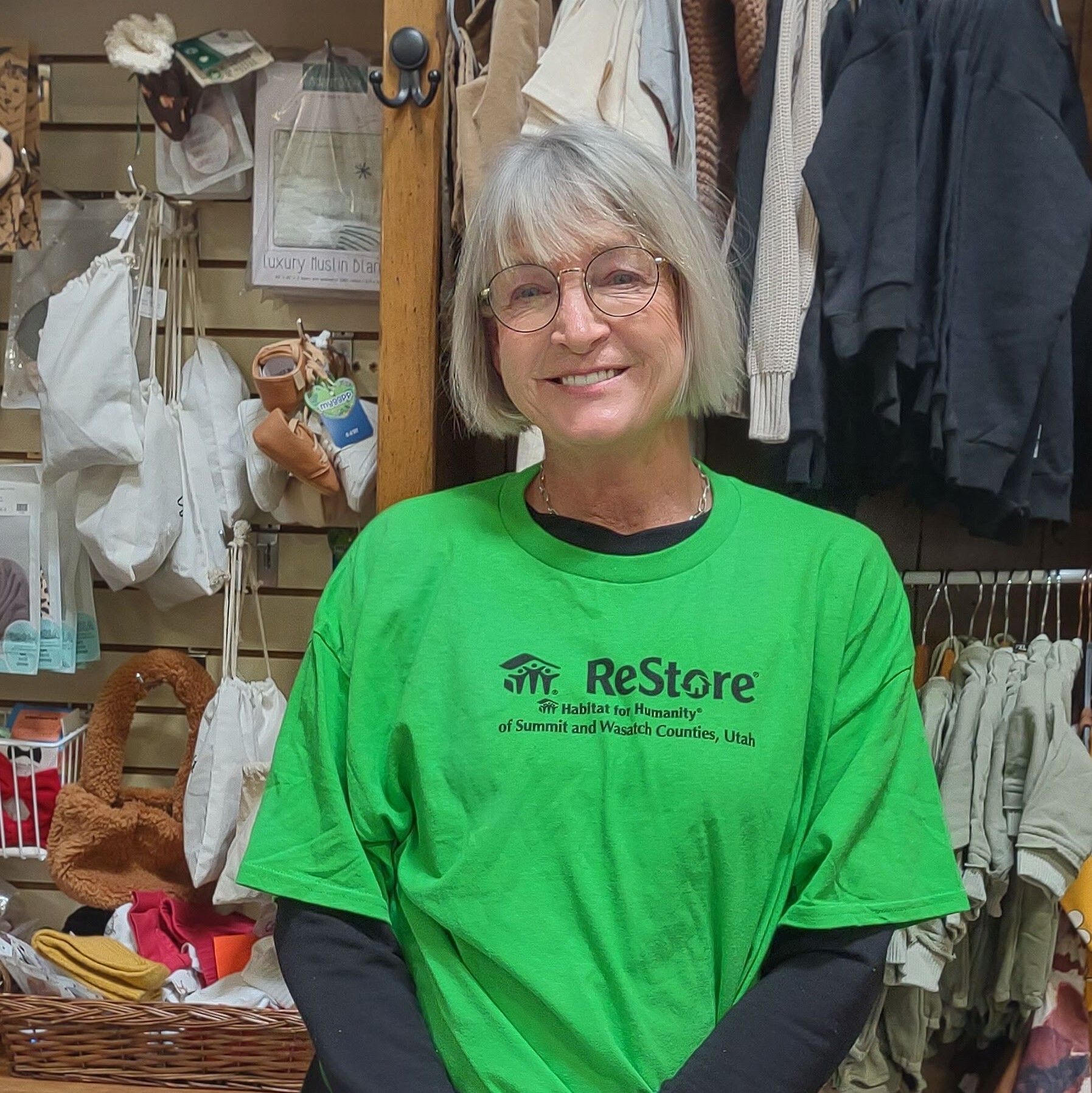 Meet Penny, Volunteer Supreme
Penny is one of our beloved ReStore volunteers who has racked up hundreds of hours each year she has worked here. Aside from the LDS missionaries who help us, she has logged in more hours than anyone.
Penny does most of her volunteering at the ReStore, although she also helps with the Overall Ball, home construction and our Holiday Tree auction. Lately, she has been coming in to the ReStore on Mondays, when its closed to the public, to get even more work done!
Her ability to "attack" different departments in the store and mold them into sharp-looking displays earns her almost as much recognition as her wickedly dry sense of humor.
She has been a ReStore Golden Key Volunteer for more than three years now. Her current domain is receiving the new goods coming in from Habitat for Humanity International and pricing items before they go out on the floor.
When Penny's not at the ReStore, she likes to play with her grandkids (and sometimes gets them to volunteer as well.)
Thank you for all you do and give to Habitat, Penny!