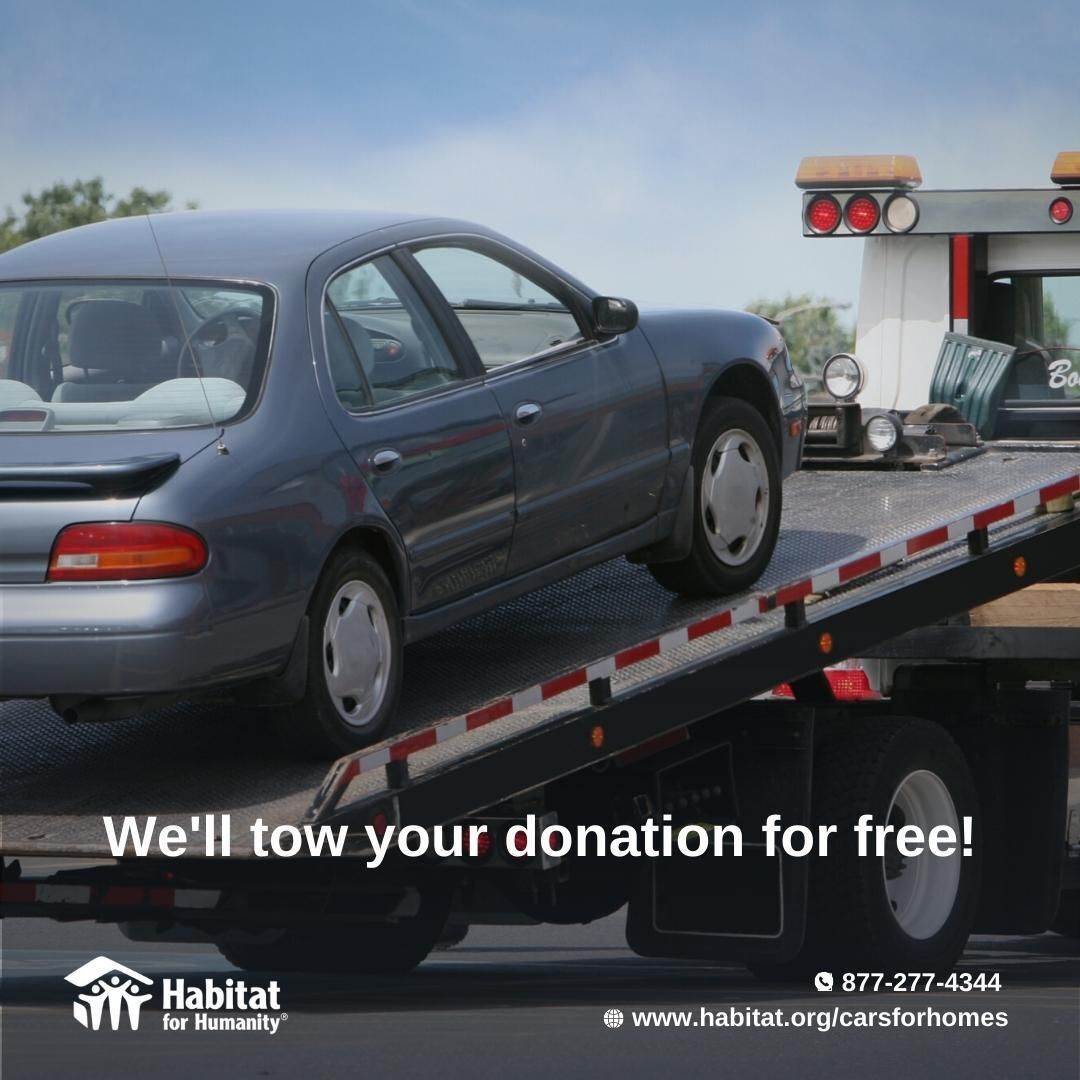 Our mission of bringing people together to build homes, communities, and hope and getting Utah families into affordable homes would be impossible without our community's help.

As the summer comes to a close, you may be assessing which cars, trucks, boats, RVs, and motorcycles will stick around and what might need to make way for wintertime fun.
We're excited to remind you about the Cars for Homes program that's a win/win for everyone. Because when you donate a car, truck, boat, RV, motorcycle (and more), your tax-deductible donation goes directly to help construct homes in Summit and Wasatch Counties.

What is Cars For Homes?
Cars for Homes is Habitat for Humanity's car donation program. Using the online donation wizard or toll-free hotline, you can easily give your car, truck, RV, van, SUV, motorcycle, snowmobile, boat, or other motorized vehicle to Habitat and receive a tax deduction in exchange. We accept running and non-running vehicles, and towing is free.
We then turn your car donation into cash. All net proceeds from the sale of your vehicle will support local families and the affordable housing program here in the Summit and Wasatch communities.
Simply give us the registration and title, and we take care of the rest—from finding its value to switching ownership.
Helping Families
The best part about donating a car, truck, boat, RV, or motorcycle to Habitat is that you will directly help a family facing housing insecurity. The value of your vehicle is used for materials to build or restore homes, which offers a livable house to someone who didn't have one before.
Convenient Vehicle Pick Up
Donating your car, truck, boat, RV, or motorcycle is fast and easy. It's so simple you don't even have to leave home! Forget about placing ads or haggling with a dealership. Instead, you simply register for the vehicle donation, and we'll pick up your vehicle from you.

A Tax-Deductible Way to Do Good
The car donation process includes a tax deduction, so you will be helping a nonprofit organization while getting a tax break. The value of your car is used as a deduction on your taxes. We provide all the paperwork you need for proof of the donation.
Consult your tax advisor for specific details.
Donating Vehicles Benefits Everyone
Donating your car, truck, boat, RV, or motorcycle to the Cars for Homes program doesn't just benefit you. It also helps Habitat reach more families and build more affordable homes in your community.
Contact us today if you have more questions or want to begin the process of donating your car, truck, boat, RV, or motorcycle. You only need to complete the forms online for quick and easy collection.