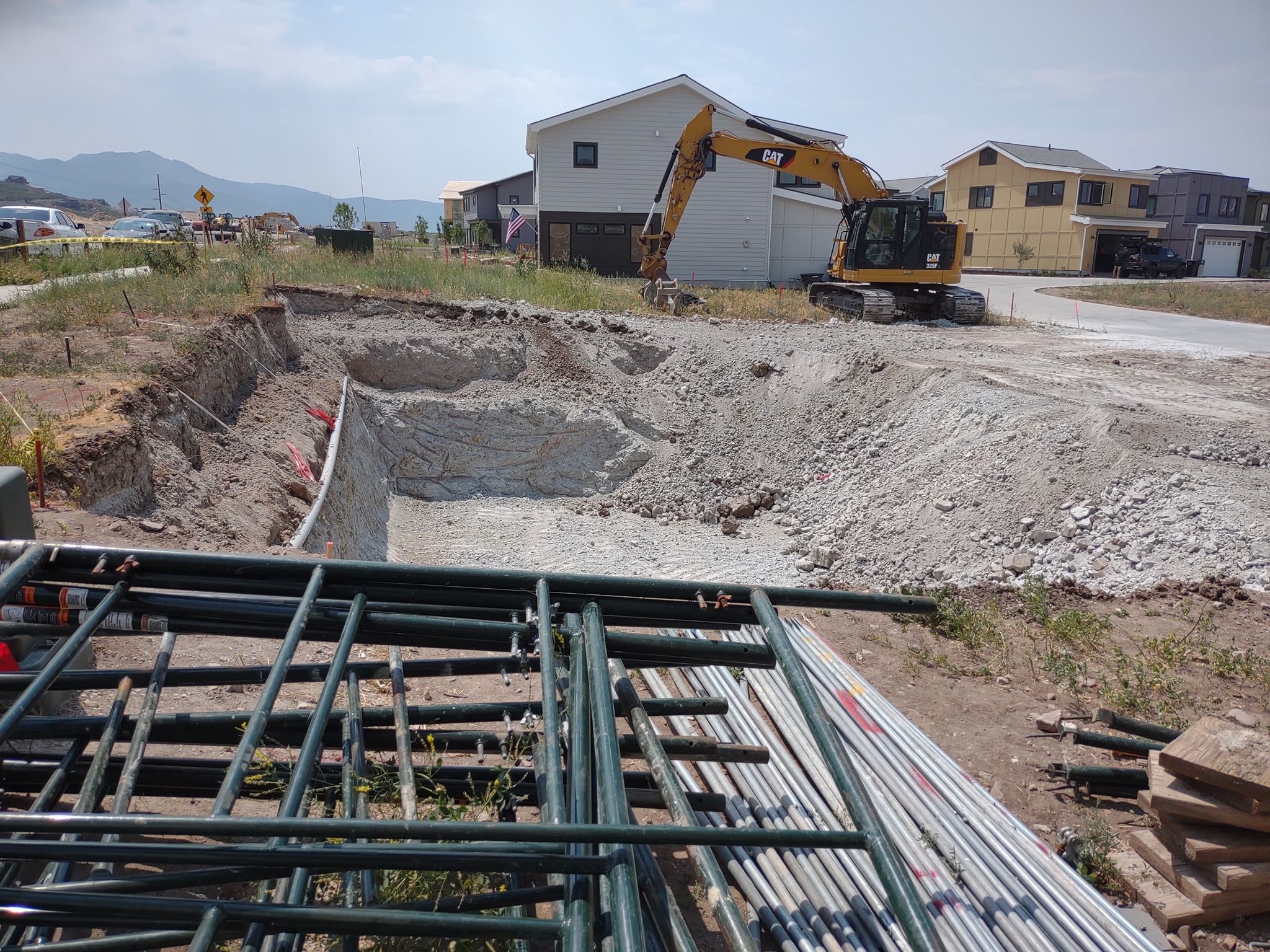 One of the most frequent questions we're asked is: where do we get land to build houses on? Habitat for Humanity has been building affordable homes for decades with donations of land, materials, and labor, but as land becomes harder to come by and more expensive in Summit and Wasatch Counties, we are constantly looking for new ways to fulfill our mission.

We have historically relied on a variety of sources to acquire land to build affordable homes for families. By working with different resources — including donations (monetary or in-kind), purchases (including in-fill), and partnerships with developers — Habitat for Humanity has made a real difference for Utah families.

So, let's explore some of the creative ways Habitat for Humanity is actively engaging community partners to acquire land to build houses for residents of Summit and Wasatch Counties.

Planned Giving
Planned giving allows individuals to leave a long-lasting impact and create a philanthropic legacy that will continue beyond their lifetime. Planned giving is a way to donate to charitable organizations through a will, trust, or other estate planning tools. It's a thoughtful way to support your favorite causes, like Habitat for Humanity, even after you're gone.
Charitable contributions to Habitat for Humanity through planned giving can be done in a variety of ways. Bequests are gifts made through a person's last will and testament. You can give gifts in various forms, including cash, real estate, stocks, or life insurance policies.

One example might be a landowner who wants to give their land to be used to build a new home (or homes) for families who couldn't otherwise afford it.
This happened to Habitat for Humanity, says Barrus. "Several years, we got a sizable donation that we didn't even know about through planned giving."
Making a planned gift involves several steps, including discussing your options with an estate planning attorney or financial advisor and consulting your tax advisor. You'll then want to decide on the type of gift you're giving and document it in your estate documents. You can also work closely with Habitat for Humanity to determine the most effective way to structure your gift to ensure it meets your charitable goals.
Aside from helping a cause you care about, another significant benefit of planned giving is the tax advantages—both now and in the future. Charitable gift annuities provide you with guaranteed income from donated securities or cash. A charitable trust is a tax-exempt trust that allows you to benefit from tax savings, and a pooled income fund is a type of charitable trust that allows you to support a charitable organization while receiving regular payments. Finally, by making a planned gift to Habitat for Humanity, you may be able to reduce estate and inheritance taxes that your loved ones would need to pay.
For many people, planned giving is an easy and effective way to create a lasting impact while also enjoying various tax benefits. Whether you manage a considerable estate or have only a few assets, planned giving is an ideal way to leave a legacy of generosity on Summit and Wasatch County residents and Habitat for Humanity.
Just think, says Barrus, "In the end, your house could end up helping us build two or three other houses."
Purchasing Land to Build Houses
As Summit and Wasatch County land that is suitable for residential development or already zoned for residential close to schools, public transportation, and other amenities becomes more scarce, it's also becoming significantly more expensive.
While Habitat for Humanity does look to buy land to build on when possible, the traditional model of purchasing infill lots and building individual homes spread throughout the community is becoming more unattainable. "Regardless of how much you could get in donations, land is just so expensive and hard to find along the Wasatch Back," explains Barrus. "There aren't really infill lots available up here, and the cost is so high."

Partnering with Developers for Land Donations
A newer and more realistic source of land now involves partnering with developers.
For example, a developer may donate a portion of land to construct affordable housing as part of a larger development project. Donations of land are often tax-deductible for the developer while the community grows in socio-economic diversity. This is the model that the 26 Habitat for Humanity townhomes in Silver Creek Village are utilizing.
"They're really valued partners," says Barrus of Village Development Group that donated the land. And to date, the largest donor to the local organization.

This partnership benefits both parties – the developer can fulfill their obligation to provide affordable housing for the community, and Habitat for Humanity gets access to land that may not have otherwise been available or affordable.
Habitat for Humanity is working to get in front of master developers to ensure the organization is at the forefront of the conversation regarding building components that help the greater community.

"As they are going through the subdivision master planning process, they are may well be asked to do some affordable housing," Barrus explains. "We want to be seen as a solution to their situation."

How Can You Help?
Habitat for Humanity relies on various sources to acquire land to build affordable homes for families. By utilizing planned giving, land donations or purchases, and partnerships with developers, Habitat for Humanity is able to make a real difference in the lives of Summit and Wasatch County families.

To learn more about planned giving to Habitat for Humanity, contact us at development@habitat-utah.org.