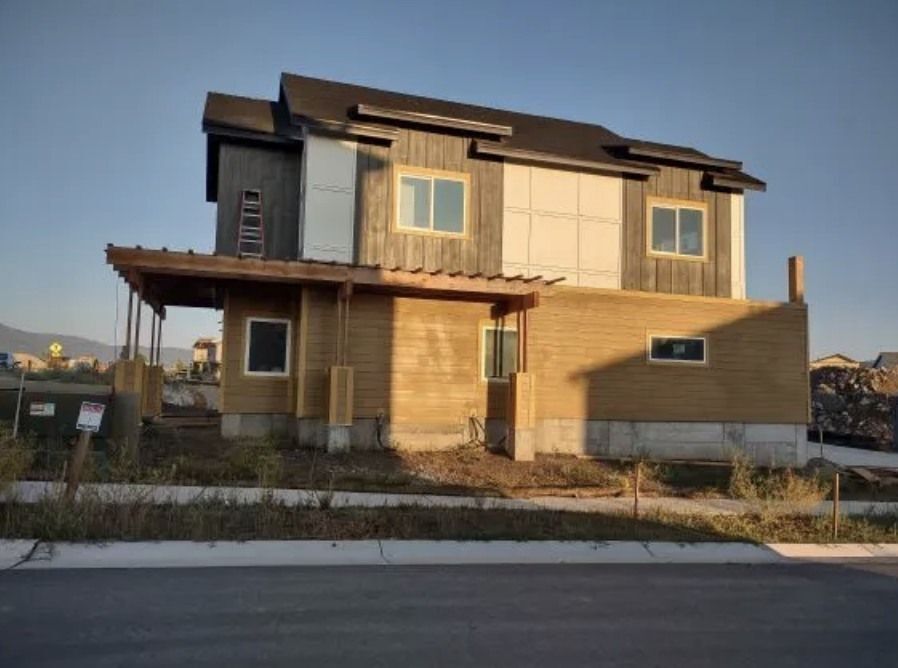 Housing insecurity is a growing issue affecting many families in Utah and can profoundly impact children's ability to thrive. When children do not have a stable, safe, and adequate place to call home, their physical, emotional, and cognitive development may suffer.
Physical Tolls of Housing Insecurity
One of the most immediate and obvious impacts of housing insecurity on children is the physical toll it can take.
Children living in Summit and Wasatch Counties face housing insecurity due to high rents, causing families to move constantly, and; unfortunately, children have less support from their parents, who may be away from home much of the time because they work 2-3 jobs each.
This may also lead to overcrowded situations that make children more vulnerable to illnesses and room to grow.
A survey conducted by Habitat for Humanity found that 74 percent of new homeowners helped by Habitat indicated that their family's overall health had improved since moving into their home.
Emotional and Cognitive Problems
Beyond the physical impacts, housing insecurity can also have significant emotional and cognitive effects on children. For example, children who lack stable housing may experience higher levels of stress, anxiety, and depression.

They may struggle to form social connections and experience a sense of belonging.

Housing insecurity can also lead to behavioral problems in children. For example, they may be more likely to act out, get into fights, and have difficulty making friends.

These challenges can affect their ability to learn and develop socially and emotionally, leading to poor academic performance.
Lack of Access to Education
Housing insecurity can also limit children's access to educational opportunities.
Children who move often or change schools due to housing instability may struggle to keep up academically. They may also miss out on extracurricular activities and social opportunities.
Research shows that children who grow up in an owned home are 11% more likely to graduate from high school and 4.5% more likely to attend and complete post-secondary education.
A report by Habitat Minnesota concluded that Habitat for Humanity homeownership, "Contributes positively to young people's participation in school and their academic performance."
Homes for Families
A research brief from Habitat documents the impact that affordable housing has on individuals and families at home and beyond. These include greater economic stability, access to quality education, increased civic and social engagement, better health, and a reduced environmental footprint.
Homeownership is transformational, and can break the cycle of generations lacking affordable housing.
When future homeowner Rose, who is a single mother of three, received the news that she was accepted into the Habitat for Humanity of Summit and Wasatch Counties' Homeownership Program, she said, "In two seconds, our whole life changed."
"I grew up in a lot of different homes because I was a foster child," she added. "So, to be handed the keys to my own home is going to be the most surreal thing in my life. It's something I've worked hard for since I was very young to provide a permanent, stable home for my kids, so this will mean the world to us."

To help others like Rose and her family thrive, donations can be made to your local Habitat and help residents in Wasatch and Summit Counties.