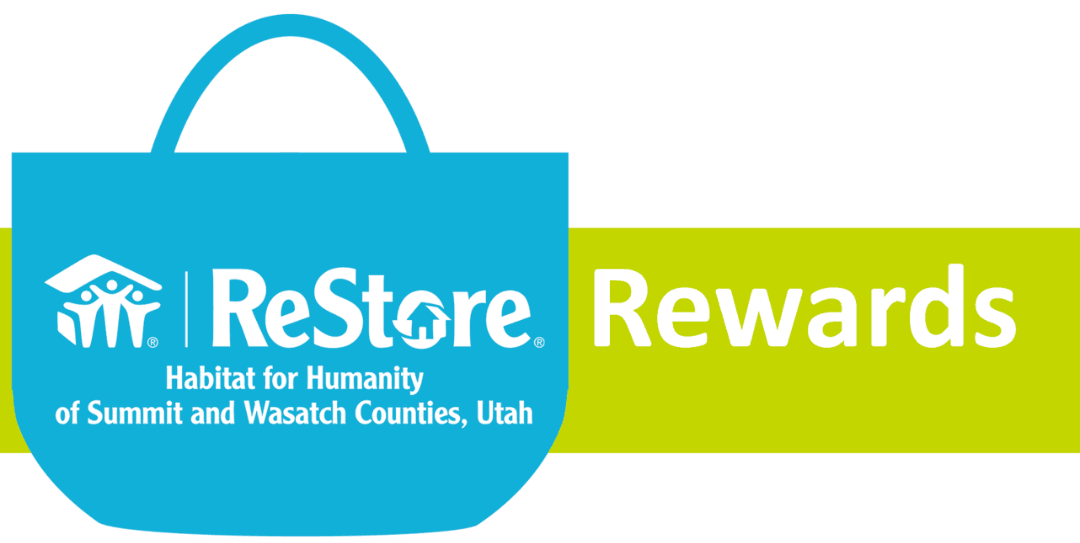 Welcome to Park City ReStore, where your purchases make a big difference in our community!
Our ReStore Rewards program not only benefits you but also supports local families and the incredible work of Habitat for Humanity.
Sign up for ReStore rewards in the store, and we'll send you exclusive coupons and rewards. These discounts help you save money on your purchases while also providing a chance at homeownership for our local workforce. Every time you shop with us, you'll be making a direct impact in our community, because all profits go towards Habitat for Humanity and local families in need of affordable housing
Join today and be a part of our mission to build better communities!
the home improvement re-use store
6280 Silver Creek Drive, Park City, Utah 84098
(Just beyond Home Depot by Silver Creek Village)
Phone: 435-487-9015 | Email: restore@habitat-utah.org
Store Hours:

10 am to 6:00 pm, Tuesday through Friday, 10:00 am to 5:00 pm Saturday

Drop-off Hours:

10 am and 4:30 pm, Tuesday through Saturday; no appointment needed

Pick-ups are by appointment only