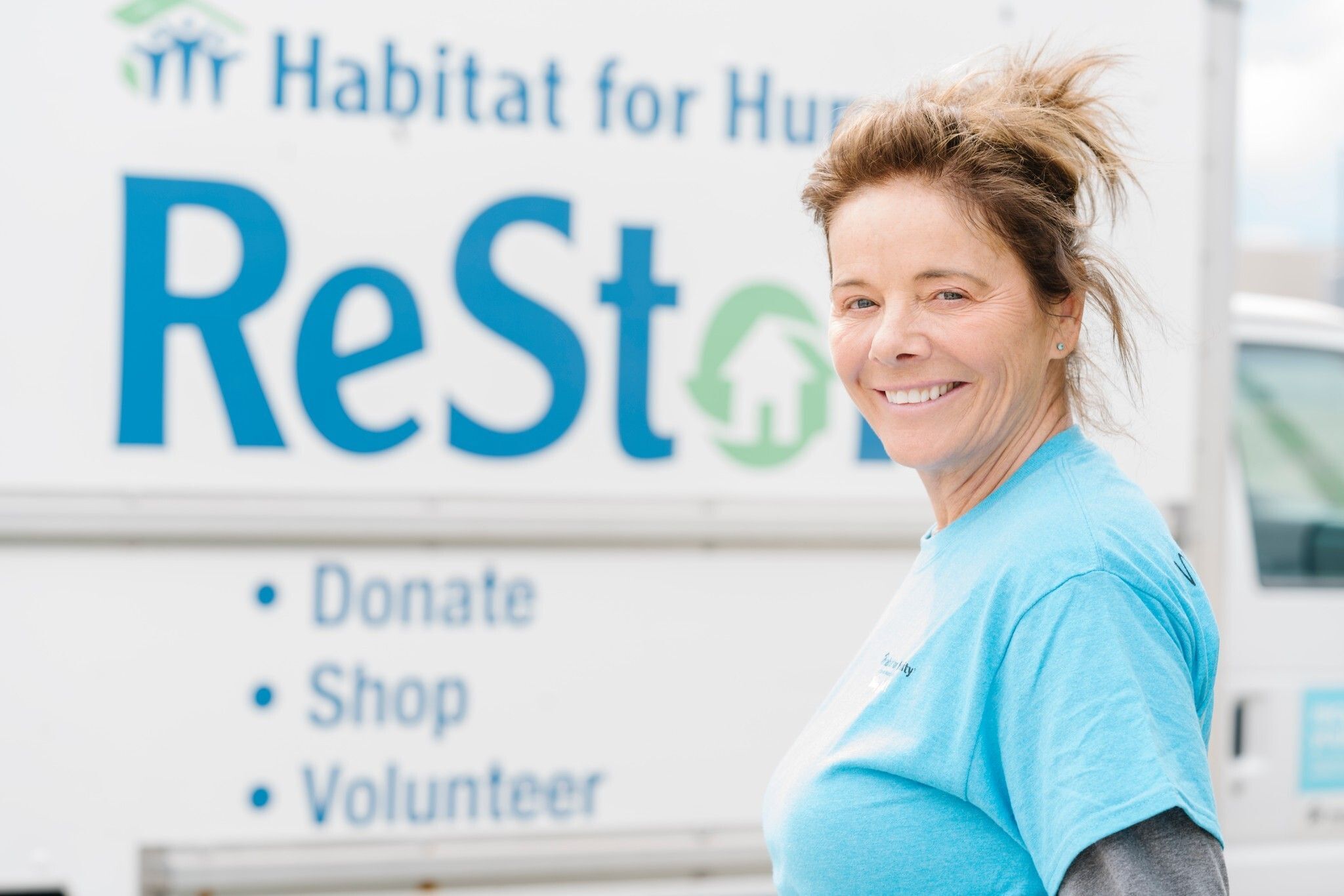 Over 80% of total carbon emissions come from producing and consuming products we buy. As a result, the average American produces 16 tons of carbon—eight times more than one person should—so we can all do our part to reduce our carbon footprint.
Reducing your personal carbon footprint can be as easy as making conscious choices about which products you buy, where you buy them, and what you do with items that you no longer have use for at your home or office.
A wealth of options can easily result in more eco-friendly living.
With the help of Habitat for Humanity of Summit and Wasatch Counties' ReStore, more than 620 tons of waste is diverted from local landfills, in addition to raising funds to help fund affordable housing for local families in Summit and Wasatch Counties.
Revive a Room or a Home
The Park City ReStore warehouse includes both new and gently used furniture, artwork, lighting, home décor, housewares, and appliances at 50-90% off retail prices to bring an entirely new look to a room or your entire home.
Additionally, contractors and homeowners donate building materials so you can spruce up the outside of your house for maximum curb appeal or give a kitchen a new look with a full set of new cabinets.
Best of all, those donating their furniture can use Habitat for Humanity's pickup services to save gas, money, and time while giving those items a second life in a new home.
It's a win-win for a reduced carbon footprint along with a brand-new look.
A Refreshed Shopping Experience
The Park City ReStore has recently undergone a remodel to make it even easier to shop for new and used goods, including new clothing, health, and beauty aids, and household goods featured in our boutique.
Additionally, the store is practicing an eco-friendly approach by repurposing much of the shelving from other closed retail stores.
Stop by the ReStore to browse new inventory refreshed continuously and follow daily updates on Facebook and Instagram.