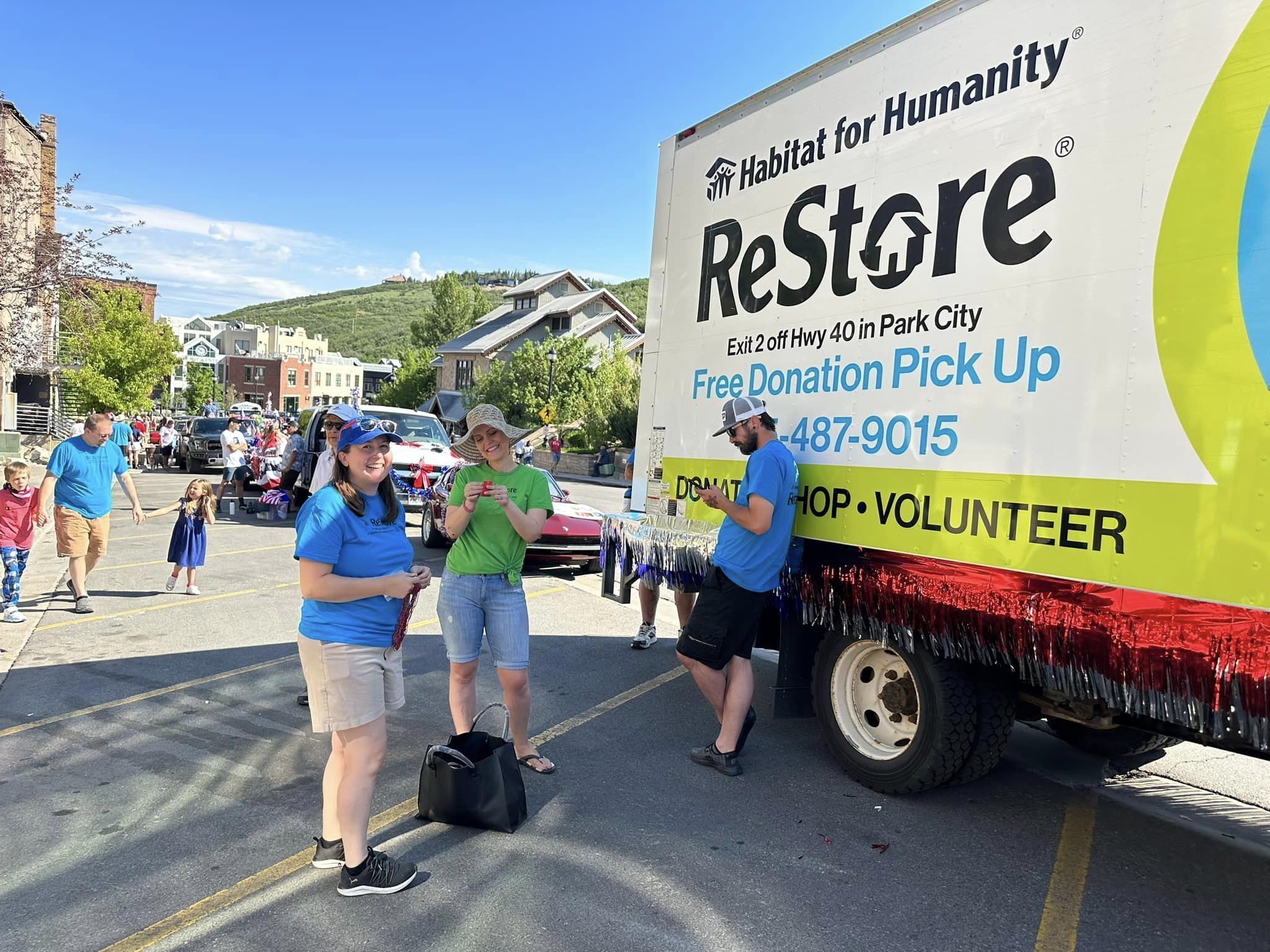 Habitat for Humanity of Summit and Wasatch Counties was recently awarded a $50,000 grant from the Promontory Foundation.
The $50,000 high-impact grant will be used to construct a porte-cochere at its Park City ReStore location. The covered donation area will help create a more pleasant and efficient drop-off experience for in-kind donors as well as Habitat staff and volunteers who help donors unload items from 10 a.m. to 4 p.m. Tuesday to Saturday.
"We are incredibly grateful the Promontory Foundation is willing to help us maximize revenue at the Park City ReStore," said Shellie Barrus, Habitat for Humanity of Summit and Wasatch Counties Executive Director. "Their investment will help families in our community build a foundation for the future while diverting hundreds of tons from local landfills each year—it is a win-win for everyone in our two-county service area."
Get to Know Park City ReStore
The Park City Habitat ReStore generates revenue for Habitat for Humanity of Summit and
Wasatch Counties to help more working families in need of affordable housing. Dollars earned after operational expenses go directly into the Affordable Homeownership Program, which is Summit, and Wasatch Counties is helping address the housing shortage along the Wasatch Back by building a 26-home affordable neighborhood in the Silver Creek development. Habitat builds homes in partnership with the community and partner families.
ReStore is part improvement store, part home goods store, and part resale store. ReStore offers a wide variety of ever-changing items such as vintage pieces, items to upcycle/repurpose for DIY projects, and home renovation materials. The Park City ReStore warehouse includes new and gently used furniture, artwork, lighting, home décor, housewares, and appliances at 50-90% off retail prices.
These donated items not only raise funds to help build affordable housing for local families but ReStore also keeps more than 620 tons of waste out of local landfills.
The Purpose of Promontory Foundation
The mission of the Promontory Foundation is to serve the unmet needs of the Park City Community in the areas of arts, culture, and social services by providing matching dollars to worthwhile programs and nonprofits that strive to better the community. Each year, Promontory members participate in an annual fundraising event to generate funds for Park City area beneficiary organizations. The Promontory Foundation is staffed by volunteers who are working to make the Park City area a more enriching and special place to live. All proceeds help Park City area charities.

Learn more about Habitat for Humanity of Summit and Wasatch Counties and ReStore here.